Our students and faculty envision a better future AND they build it!
At most universities, new students are unable to participate in research projects until graduate school. But Detroit Mercy is different. As early as your freshman year, you'll take a deep dive into compelling, ground-breaking research. As a Detroit Mercy undergraduate, you will:
Work one-on-one with faculty members and in small teams
Build skills and and experience for your resume

Develop relationships and receive mentorship by 

faculty members

Author scientific publications
Receive a competitive advantage for professional school admission or employment.
Dive in to research your freshman year
Freshmen science students can expect a research experience in their first semester. For example, students in the SEA-PHAGE Laboratory are part of a national consortium to isolate and characterize new bacteriophage.
Or you might participate in our Research in Chemistry Experience. This program is ideal for incoming freshmen (Biochemistry, Chemistry, Biology or Science Undecided majors).
Dozens of research opportunities await you
Our students:
Design more efficient, safer vehicles using metal foam,
Discover new ways to make biodiesel,
Clean the environment with proteins that bind to heavy metals,
Study the chemistry of aging,
Work on hydrogen fuel cells, and
Determine what makes transit systems effective.
To highlight and promote research undertaken by undergraduate and graduate students, the College of Engineering & Science hosts an annual symposium each year. Hundreds of corporate partners, faculty, staff and the community attend this symposium to learn what our students are doing to change the world!
Detroit Mercy focuses on design for seismic (earthquake) loadings for structures located around the world.
Enabling or Assistive Technologies are engineering innovations that help persons with disabilities. As an undergraduate, you could enhance someone's life by solving a real-world problem while learning at the same time.
REBUILDetroit offers intensive training for students interested in pursuing academic, research or industry careers in biomedical, behavioral, clinical or social sciences.
During your senior year at Detroit Mercy, you'll work on a real-world capstone project. A capstone project is a tangible, challenging project, provided by professional engineers, that is designed to have a positive impact on the world. 
Detroit Mercy's cross-disciplinary engineering team researches aspects of transportation including energy efficiency, economic and health impacts.
Our facilities and laboratories are world-class.  Our exciting laboratories are dedicated to educate industry-ready engineers and scientists for exciting careers.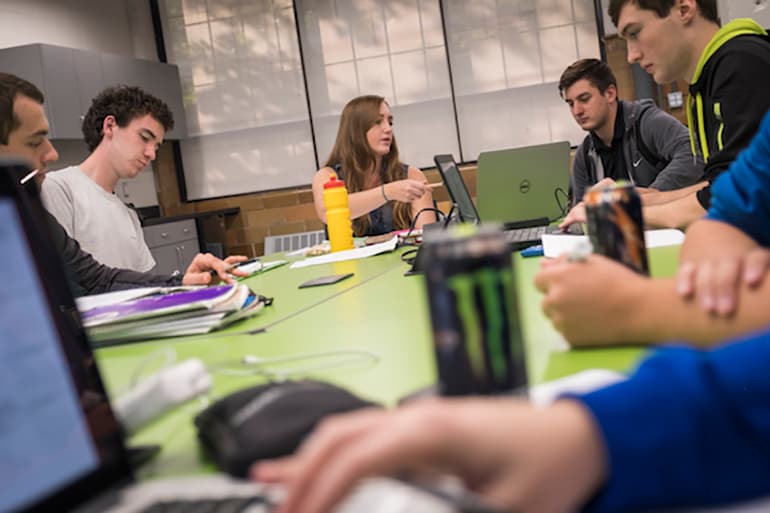 William L. Koyzra Center for Automotive Systems Engineering Education
The  5,200-square-foot William L. Koyzra Center for Automotive Systems Engineering Education (CASEE) is designed to foster student teamwork on collaborative projects including competitive vehicle design, robotics and autonomous vehicle development.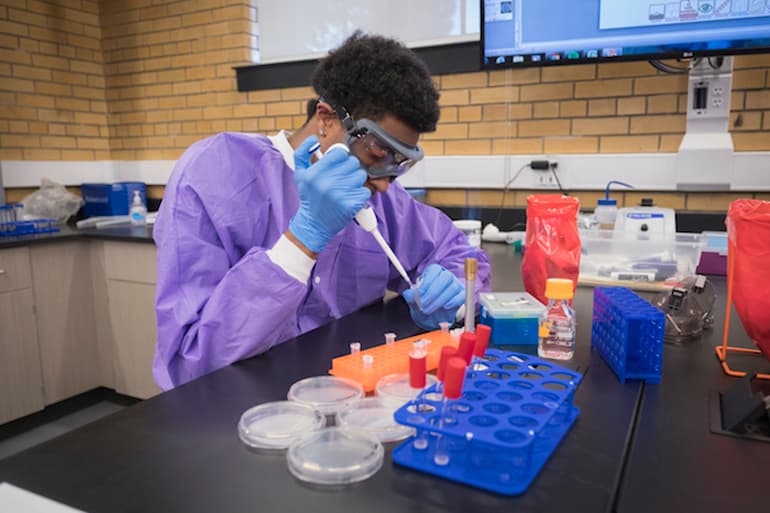 iNSPIRE Lab Learning Center
The iNSPIRE Lab Learning Center serves as a nexus for creative activity, mentoring and undergraduate research.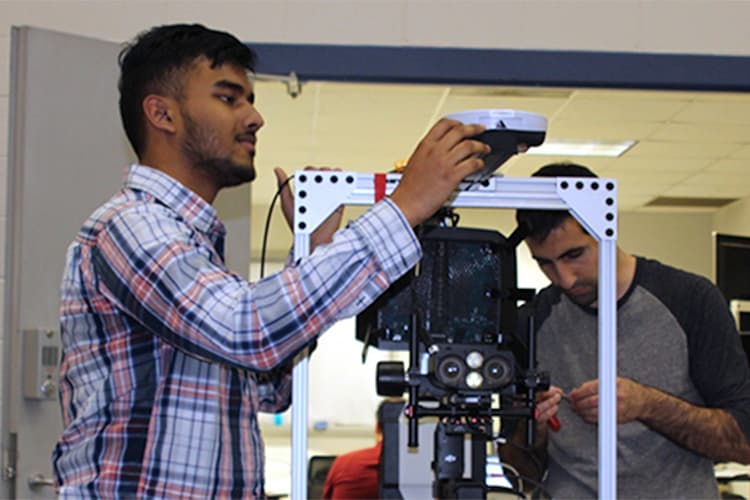 Robotics / Advanced Mobility Laboratory (AML) 
The Advanced Mobility Laboratory (AML) at University of Detroit Mercy is a facility dedicated to graduate and undergraduate research in intelligent mobile robotics and unmanned vehicles.
When working in any laboratory, your safety is our main concern.