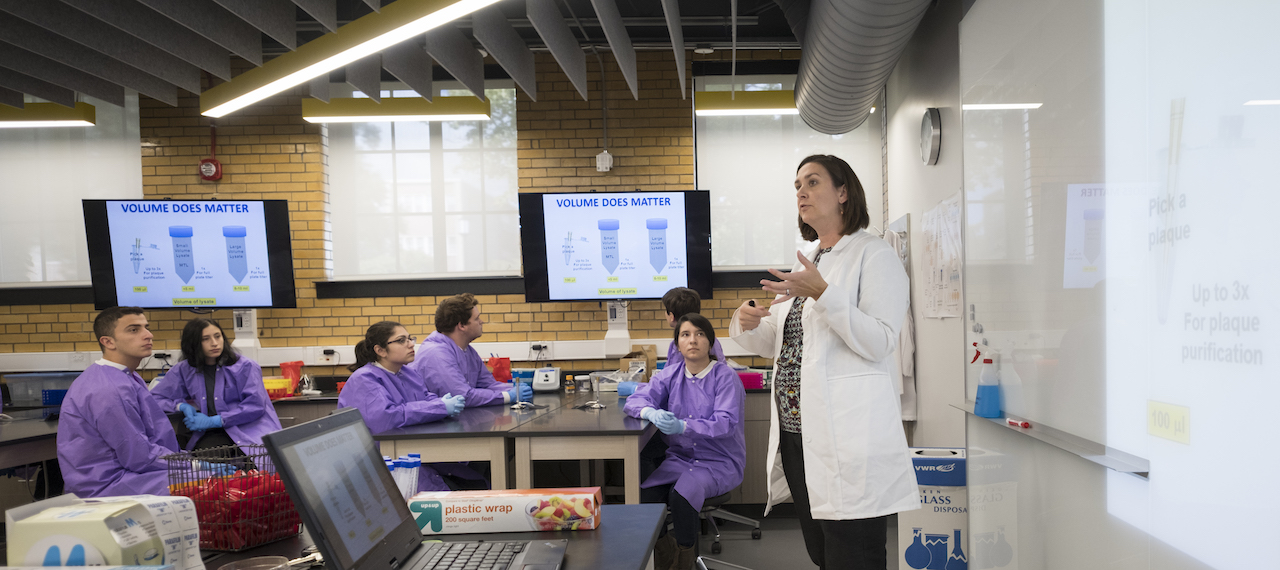 The iNSPIRE Laboratory is a nearly 2,000 square foot, innovative and creative laboratory for ReBUILDetroit scholars on the University of Detroit Mercy campus.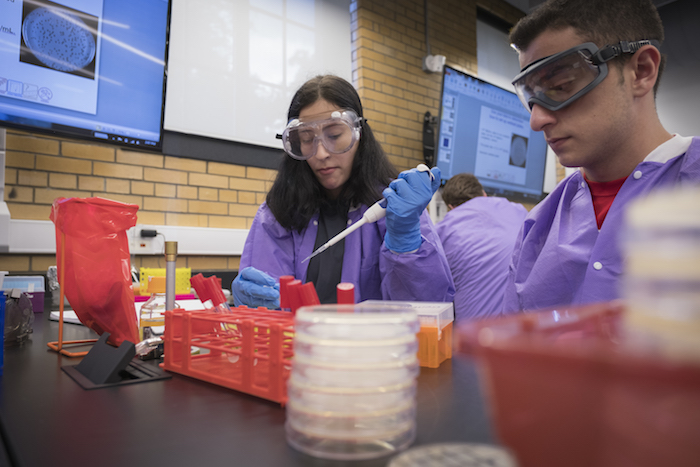 The iNSPIRE Laboratory was funded by donors and the $21-million grant from the National Institutes of Health's (NIH) ReBUILDetroit program designed to increase diversity in biomedical research.
In addition to being a state-of-the-art facility where undergraduate students learn and perform authentic research, it is a hub for collaboration and a place to build and strengthen relationships for ReBUILDetroit scholars and their faculty mentors.
The lab's name is an acronym for Innovative Space for Research and Exploration.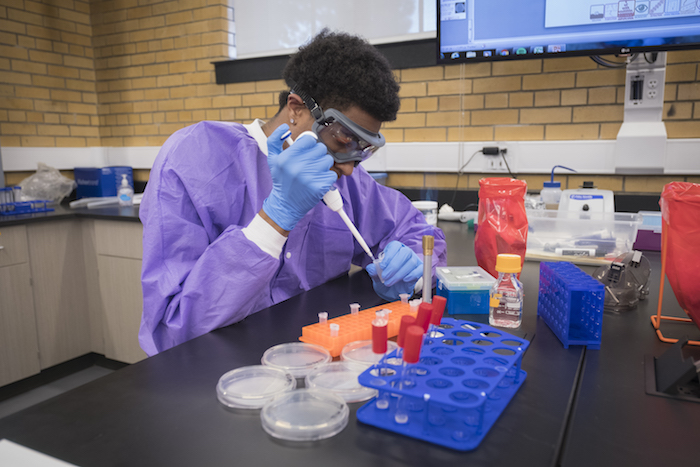 The lab, Chemistry Building room 2, serves as a nexus for creative activity, mentee/mentor training and undergraduate research.
Highlights of the iNSPIRE lab include:
Flexible room design to accommodate individual or group work,
Multiple flat screen monitors,
Projection system and surfaces visible anywhere in the room,
Flat surfaces and furniture coated with

 

IDEA paint

 

to capture notes or ideas,
Laptops and tablets to support research,
WiFi and hardwired ports,
Facilites for wet lab space