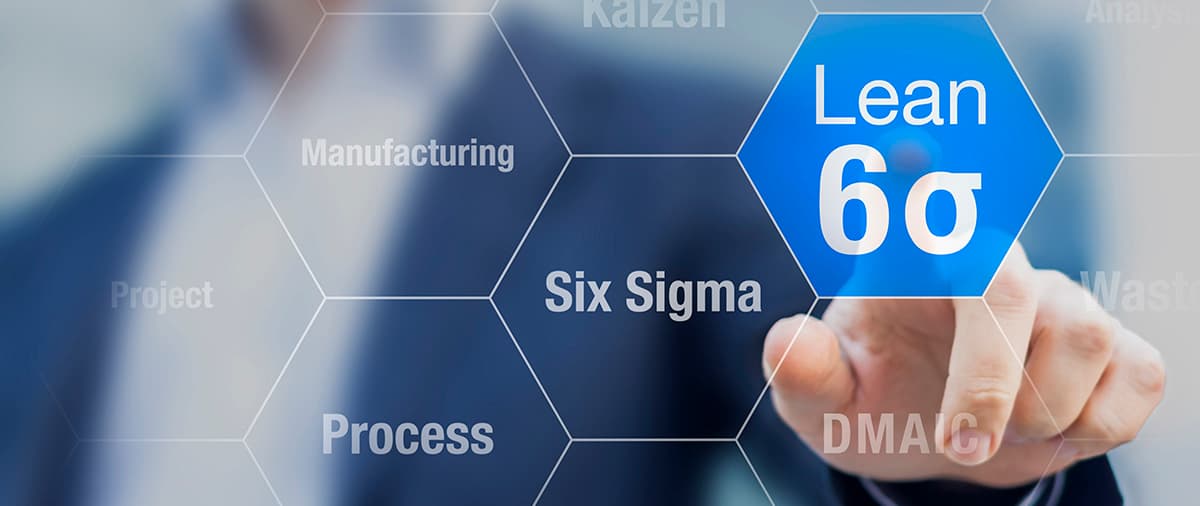 What is Six Sigma?
In today's competitive environment, businesses strive to improve efficiency by increasing productivity and enhancing products and services while reducing costs. Six Sigma has emerged as a leading initiative that enables managers to achieve these goals. Additionally, it has been widely deployed in a variety of industries including manufacturing, medical, banking, insurance, pharmaceutical, automotive, aerospace and many more in both manufacturing operations as well as service, business and transactional processes.
The Six Sigma methodology combines effective problem-solving techniques, modern quality thinking, process flow analysis and data analysis to help companies solve complex problems. Key positions within a Six Sigma deployment are black belt project leaders. These change agents serve as problem solving team leaders.
Our Six Sigma Concentration Program
Detroit Mercy offers a sequence of three courses for a Six Sigma concentration, in partnership with the International Quality Federation (IQF).
Courses in this program run in consecutive terms, beginning with Six Sigma 1 every fall semester.
You can elect to take one or more of the Six Sigma courses which can be applied to a graduate program at Detroit Mercy.
Minimum Requirements:
You will have working knowledge of:
Descriptive statistics (mean, standard deviation, etc.),
Basic graphical analysis (scatter plot, histogram, Pareto),
Basic linear regression/correlation (fitting a line),
Basic Microsoft Excel (and/or statistical software) skills.