College of Engineering & Science
Computer Science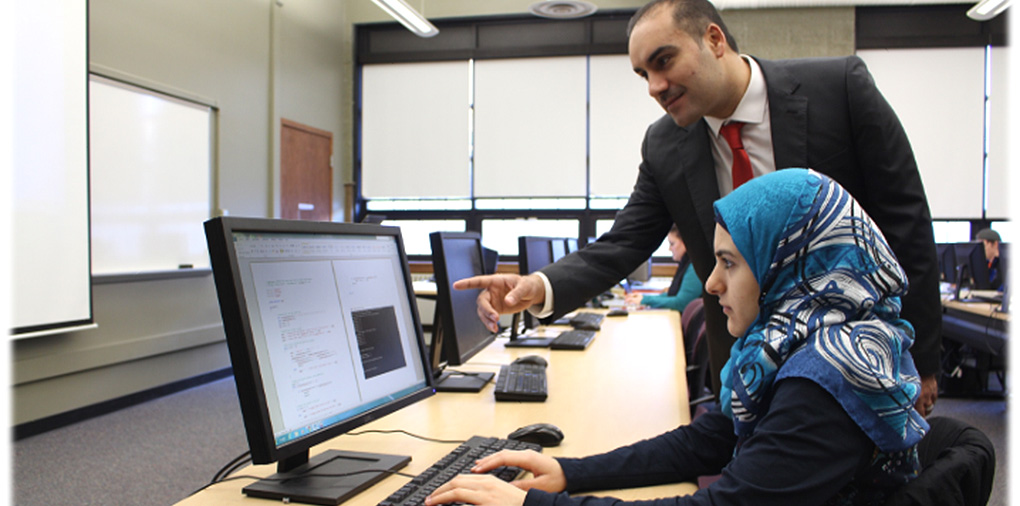 Interested in Computer Science? As an undergraduate computer science major, you'll develop a robust understanding and knowledge of quality software programming, design, development, and implementation. You'll also have the flexibility to explore other interests such as: hardware, software, web development, gaming, bioinformatics, security, or robotics to name a few.
You'll be well-prepared for a variety of careers in academic, corporate, and government areas or for an advanced degree in Software Engineering.
Find Course Descriptions and Course Lists (Catalog)
Why choose this program?
 

A Focus on Students

The computer science program has a low student-to-faculty ratio and small classes. This ensures an amazing level of personal attention both inside and outside of the classroom. All courses are project-led, with an emphasis on developing independent creativity as well as critical thinking skills.

 

Career Paths

Software applications developer
Computer systems analyst
Web developer
Database administrator
Computer & network security engineer
Business intelligence analyst
And much more!

 

Experiential Learning

Focus on team-based projects and practical lab assignments
Work with faculty on their research projects
Gain hands-on experience with 2 mandatory co-ops while earning an income
Participate in student clubs: ACM and software engineering club