Advanced Electric Vehicles Graduate Certificate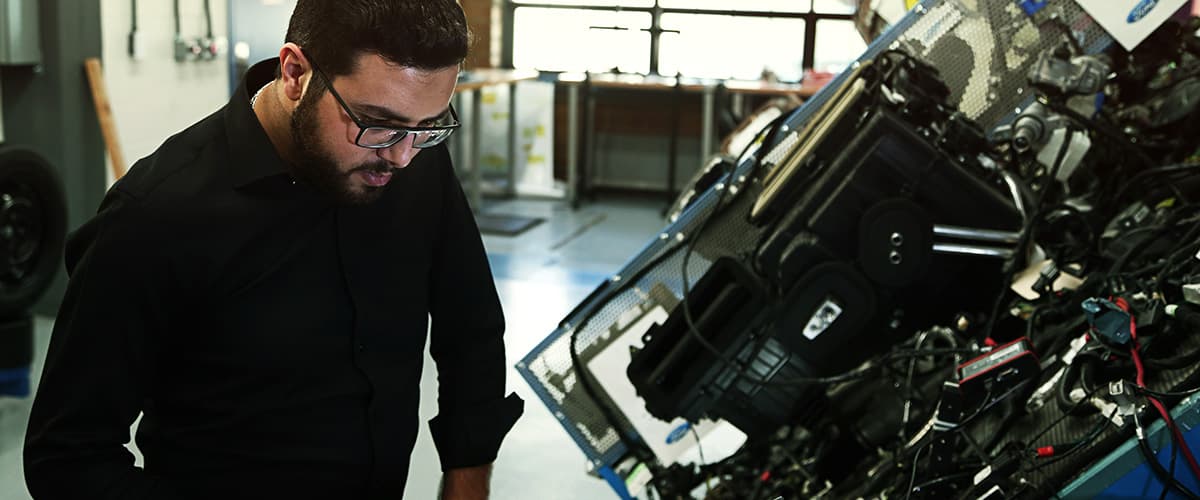 Detroit Mercy's Advanced Electric Vehicle (AEV) certificate program provides you with the latest technological instruction and understanding in automotive and defense ground vehicle industries. You will learn the unique skills that industry needs to build the next generation of advanced electric vehicles.
A program tailored to industry trends and needs
Input from a variety of industry and academic sources assists Detroit Mercy to continuously refresh the information and technologies discussed for this rapidly evolving mobility system. Students successful in these courses learn to apply their engineering talents to the development of the next generation of advanced electric vehicles.
Our courses were designed by "competency teams," whose explicit purpose is to create curriculum that is directly responsive to current needs, but also deploys the most current technology, strategies, methods and tools emerging from universities, corporations and national laboratories.
100% Online
The certificate program is currently offered 100% online through the Engineering Graduate Programs office and the certificate can normally be earned in one calendar year.
 

Application Assistance

Apply Online. First time users need to create an account.
Create a log-in ID and PIN
Complete Graduate Application by choosing Certificate for Advanced Electric Vehicle as your program of choice.
You will be contacted by your admissions counselor to confirm receipt and will be asked to confirm your intention of Advanced Electric Vehicle course work.
Send official transcripts for all course work completed after high school. Transcripts marked "Issued to student" will not be accepted.
Copy of current resume.

Send Documents to:
Advanced Electric Vehicle Program Office – E270
University of Detroit Mercy
4001 West McNichols Road
Detroit, Michigan 48221