Environmental Engineering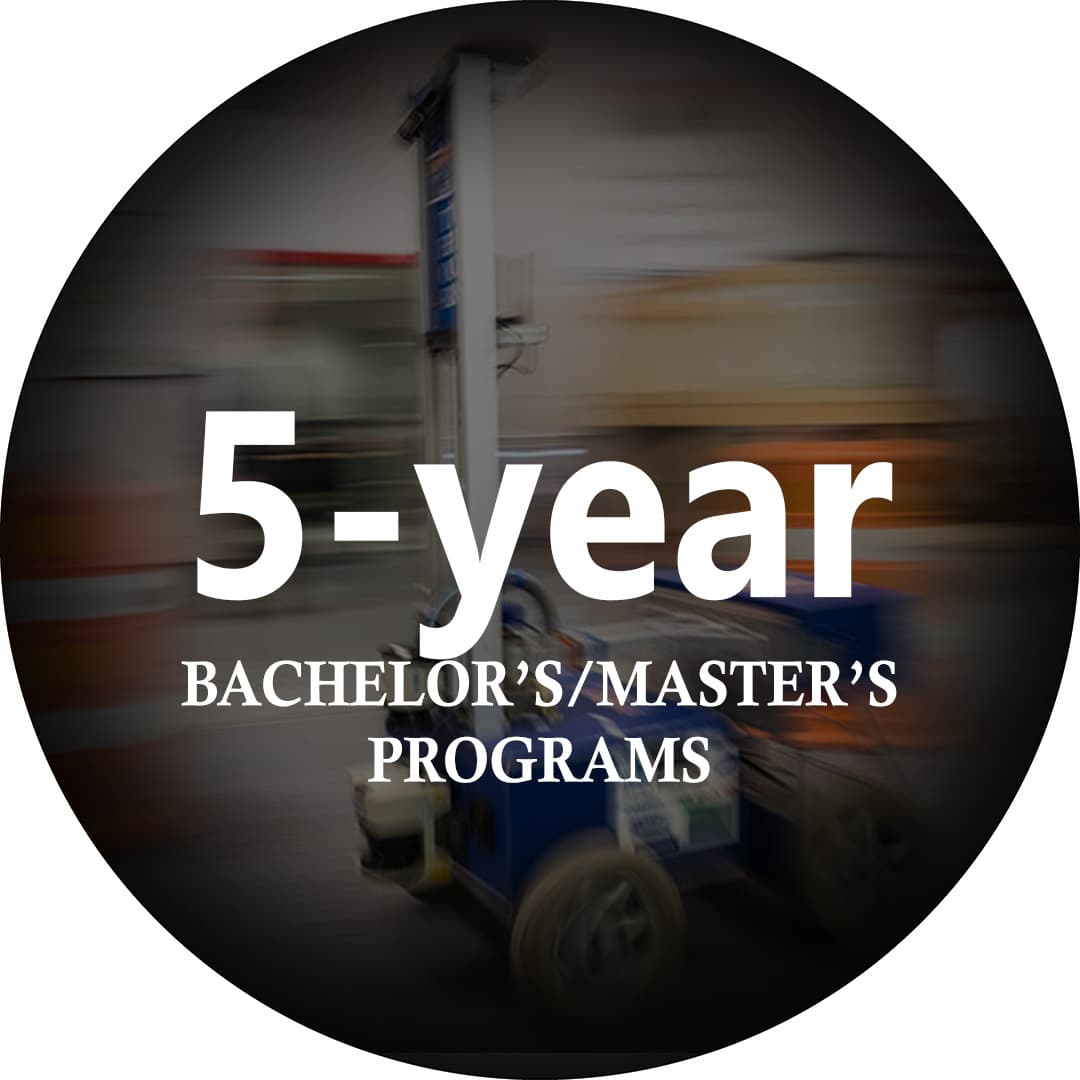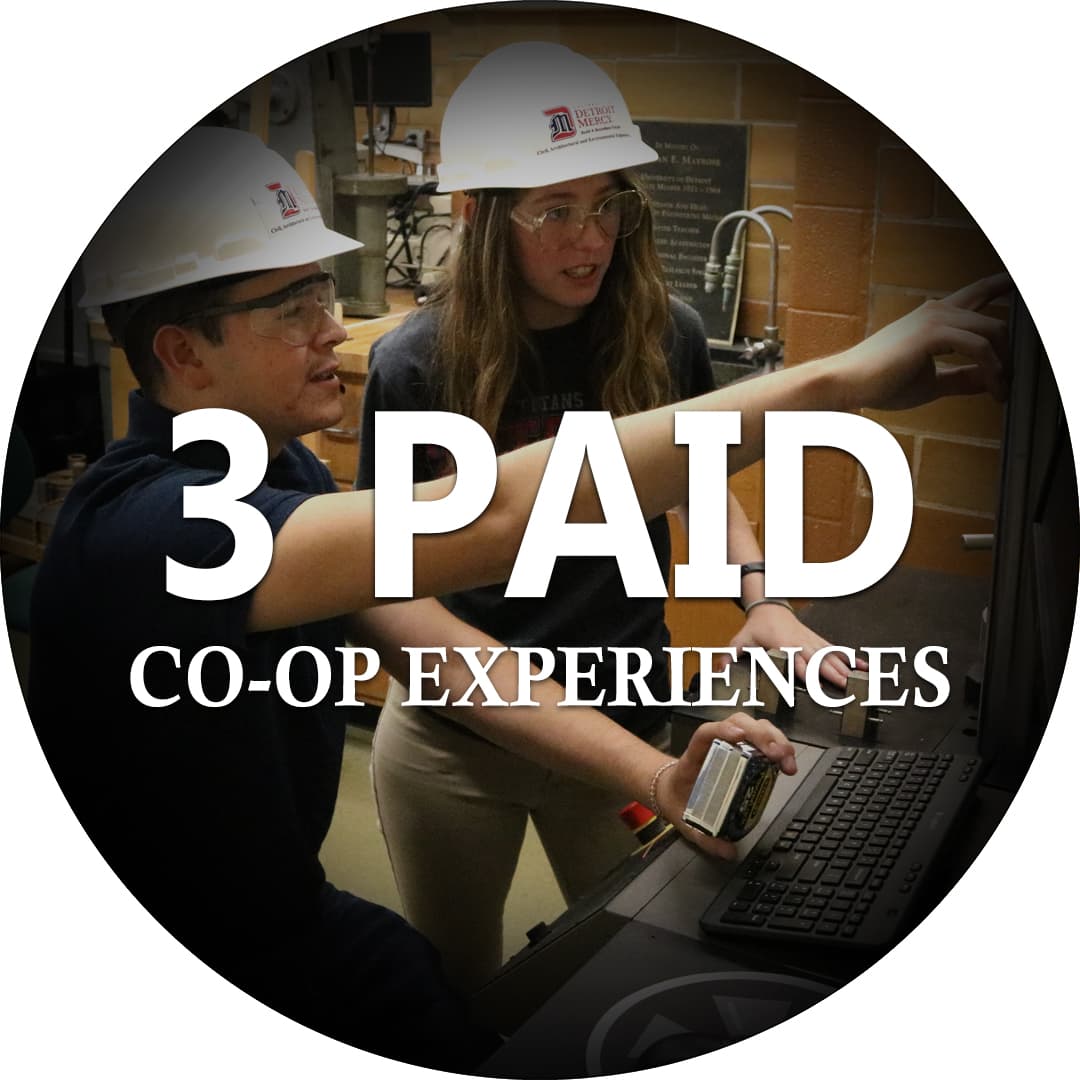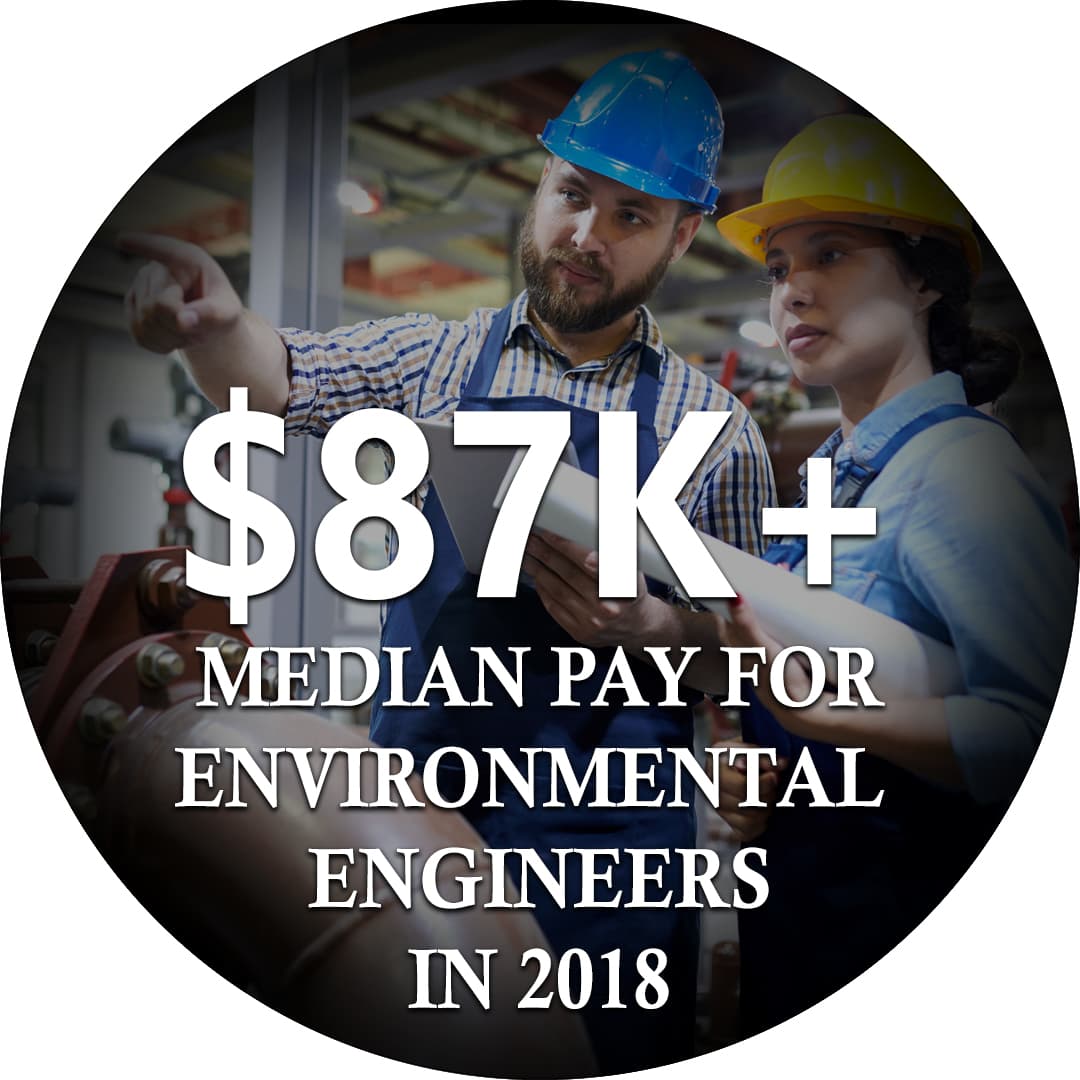 Find your degree
 

Undergraduate - Accelerated 5-year programs

We offer several combined Bachelor programs with Master in Environmental Engineering program for well-prepared high school school students entering as freshman.

Advantages of an accelerated 5-year program:

Some courses during your senior year count towards both undergraduate and graduate requirements.
Ability to take some graduate courses at the undergraduate tuition rate
Some of your undergraduate financial aid is extended through your year of graduate study.
If you meet admission criteria and maintain the required GPA, you may have your bachelor's and master's degrees within 5 years.

 

Graduate Programs

Master of Environmental Engineering

The program focus is on applying engineering to clean up of water and land pollutants.

If you are a new Master students or Detroit Mercy undergrad students who did not qualify for the 5-year Bachelor/Master program, you may apply for graduate school either online or by completing a written application.

Doctor of Philosophy degree with a major in Civil and Environmental Engineering

Doctor of Philosophy degree with a major in Civil and Environmental Engineering requires 81+ hours beyond the bachelor coursework, including 30 hours of dissertation.

Civil Engineering doctoral students take two qualifying exams:

Math qualifier. You must take and pass this with a grade of 70% within two tries to remain in the program. You should try it in your first term or year in the doctoral program. You must complete this before taking dissertation credit (CIVE 7990). View sample and past exam.
Departmental qualifier. (also called discipline specific qualifier). You must take and pass this with a grade of 70% to remain in the program. Talk to your doctoral advisor to arrange an offering of the departmental qualifier for you.

Learn more about Dissertation / Thesis Requirements.
Hands-on projects with real clients
As part of Detroit Mercy's mission, you'll solve real engineering problems for a community partner with your senior Capstone project. One such project assisted a local church with water treatment options.
"You'll hear many engineers say that everything that they learned means nothing when they get out in the field. However, at the company I work for, I use what I learned here every single day."
Clifford Austin III '02
All classes are Professor taught; no weed-out classes
At Detroit Mercy, we'll help you realize your environmental engineering potential with personalized attention from faculty well-connected to industry partners. Our classes are never taught by graduate students.
Multi-faceted, broad-based education
Detroit Mercy's global vision and approach to problem identification, formulation and solving in areas such as infrastructure, environment and facilities includes a management knowledge base in areas such as ethics, communication skills, team concepts and value judgment. These are the soft skills that employers look for in people they promote.
 

Compare Civil and Environmental Engineering

Environmental Engineering students study how to design pollution control systems and determine how to clean up environmental problems.  Alternatively, Civil Engineers learn about diverse areas of engineering. They design dams, roads, buildings and transit systems.  In addition to traditional environmental areas such as water treatment facilities or landfills.

Environmental Engineers can sometimes become very specialized.  At Detroit Mercy, Environmental Engineering students take many courses in Civil Engineering so that they have a very diverse background.  This provides you more possibilities for career placement after graduation compared to other environmental engineering programs.  If an environmental student wants to deeply specialize, then they can take graduate level courses in specific areas such as water or ground/land pollution.

Not sure which path to follow?  That's ok.  The curriculum is similar during your freshman year.  Your academic advisor can help you make that decision after you've taken some courses.  Even seniors working on their final project can focus on the civil side, the environmental side or the whole scope of a project.

Learn more about Civil Engineering.

 

Accreditation

Bachelor of Architectural Engineering is accredited by the Engineering Accreditation Commission of ABET, http://www.abet.org.