During your senior year at Detroit Mercy, you'll work on a real-world project known as a capstone project. Projects are real challenges that are provided by professional engineers. Your project could impact the community, or even the world. Here are just a few examples capstone projects:
Energy Conservation - Helping the World
Architectural Engineering students worked on a project with a non-profit organization. The students evaluated the energy use in the building, designed solutions and created cost estimates, and provided a professional business proposal to the client that would save them $250,000.
Saving energy is both healthy for people and good for the environment. Poorly designed energy systems can produce pollutants that harm people and the environment.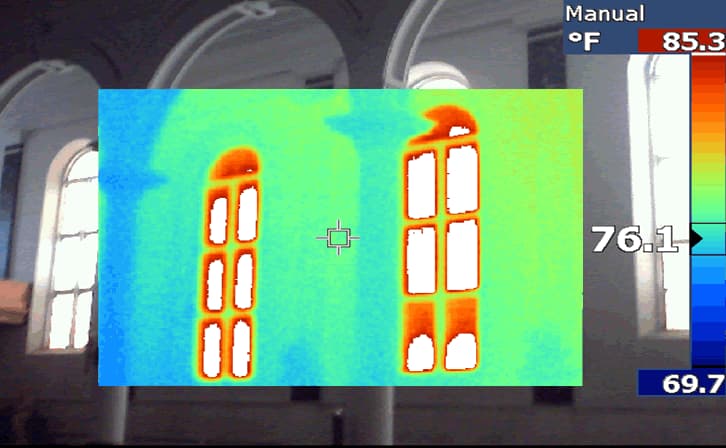 An image of heat loss through windows.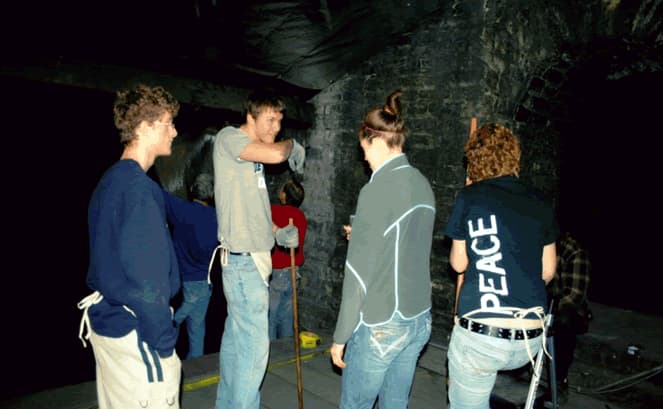 Some students volunteering to help make changes in the attic.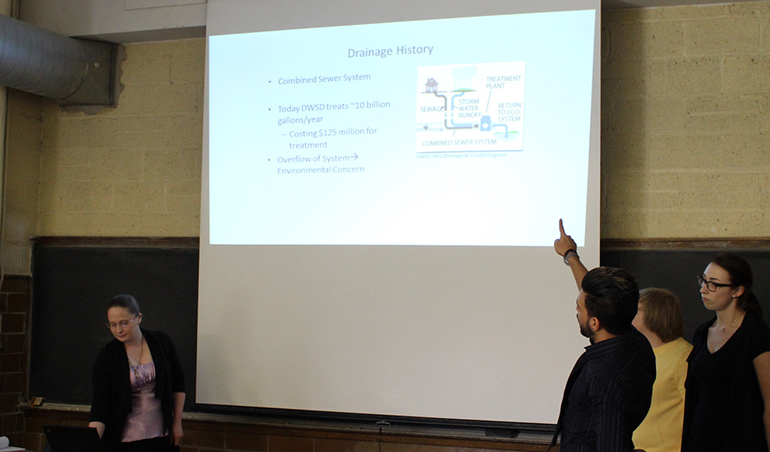 As part of the Civil Engineering senior design project, students consulted with Gesu Catholic School and Church to identify, analyze and design ways to reduce water treatment costs and provide alternative solutions for redistributing rainwater runoff from entering a wastewater treatment plant.
The detailed analysis explored existing structures, soil composition, water retention systems and cost analysis of their proposal.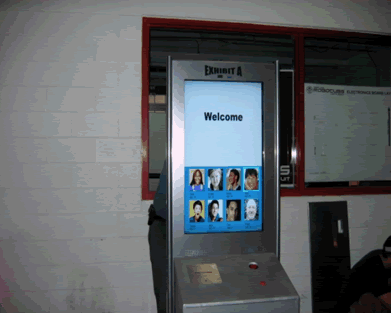 A multidisciplinary project team, comprising of Electrical and Mechanical Engineering students, designed and built a set of kiosks for a display on health information at the Detroit Science Center.
Any visitor could come up to kiosk A, make selections and receive a wristband with a set of bar codes printed on it. When the visitor takes the wrist band to kiosk B a laser reader scans the barcode and displays information previously selected by the individual. If used for health information, the information could consist of the current state of health of the individual, possible health risks, recommended life style changes necessary for risk mitigation. The majority of the work in this project involved Systems Engineering, designing the system using a variety of different components and making them work reliably.
Team: Arya Sabeti, Farruk Sabeti, Christine White, Phuong Nguyen (grad student), Jim Kubrak, Evangelos Foutris, John Zwally, Clifton Bumhoffer, Matt Batkovich.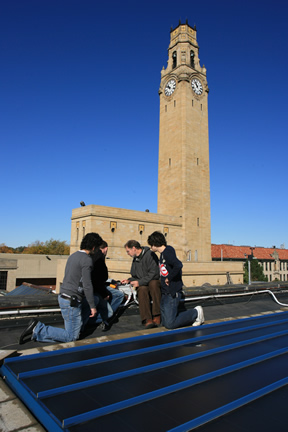 Environmental engineering students and faculty installed the solar arrays on the roof. A display explaining solar photovoltaic principles and showing real-time electrical power production from the arrays is located in the building lobby.
This system powers about 40% of the building's lighting.