We'll get you connected!

Own Your Career
A University of Detroit Mercy education will meet and exceed your expectations in many ways. You will develop the scientific skills needed to solve technical problems, that's the easy part. But what you may not be considering are the other skills necessary to not just land a job, but to excel into high-level leadership positions and a meaningful career.
The goal of a Detroit Mercy education is to help you fulfill your personal potential through mentored career development. We strive to offer a student experience that fosters your ability to communicate well, think critically and make ethical decisions – all essential skills that many other institutions leave out, yet employers seek.
Rest assured that when you graduate from Detroit Mercy, you will be a well-rounded individual, loaded with all the essentials ready to take on your dream job.

Get paid
You can earn up to $26 per hour in your co-op

Start right away
The wait is over— begin as early as your first summer

Receive support
Mentored career development for resume, interviews and more

Build confidence
Apply your classroom learning to real-world situations

Explore freely
Refine your potential career path as you progress

Fast track your success
Graduate in four years with one year of professional experience
Why you will love our co-op program
Video: Tyler Caton, a Junior from Florida and Robotics and Mechatronic Systems Engineering major, explains the co-op program and how it's helped him.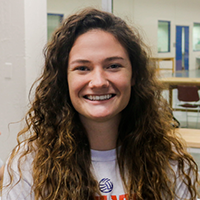 "I had a co-op at FANUC America and learned that I love process, which has geared what I want to do for the future. It's something that I could've only understood and learned about through my co-op. When you get into the industry, you see it in real life and it's a completely different world."
Jordan Crisswell, Junior, California
Robotics and Mechatronic Systems Engineering
"My co-op last summer was for industrial automation and I'm happy that I got the opportunity to work in the field because that's really what I'm interested in. I think it was a rock-solid base for what I actually want to do."
Harjas Singh Dadiyal, Junior, India
Robotics and Mechatronic Systems Engineering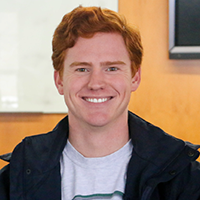 "We have to have three co-ops to graduate and I think that's awesome because you're coming out of college with three summers of professional experience and you know what you want to do. That's why I did three different internships because I figured it was the perfect time to see what I wanted to do, what I liked and what I'm good at."
Michael Brill, Senior, Texas
Mechanical Engineering
Why employers value Detroit Mercy students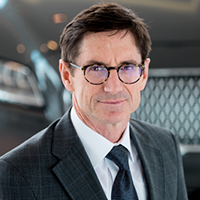 "When looking for engineering majors for co-op positions at Ford Motor Co., we seek students who are not only competent in technical areas, but people who have strong ethics and an educational foundation in liberal arts and critical thinking. The Jesuit and Mercy based curriculum and mission of Detroit Mercy goes beyond science and engineering and helps educate the whole person, which is critical to Ford when considering promotions for our professional staff."
James Holland '89, MBA
Vice President of Vehicle Components & Systems Engineering (Retired)
Ford Motor Company
150+ industry partners
Including:       
Ford          FCA          Bosch         Denso         Lear Corporation         General Dynamics      FANUC America      Walbridge      DTE      NASA
We want you to graduate with the hands-on, professional experience employers need. Co-op assignments help increase the power of your resume and give you an edge in your job search—if you have to search at all! Almost all Detroit Mercy co-op students are retained as full-time employees when they graduate. So, what are you waiting for? Apply to join one of the longest running co-op programs in the country.
More Questions?
Rick Acevedo
Career & Co-op & Entrepreneurial Education 
Director 
Engineering 125 
acevedri@udmercy.edu 
313-578-0386
University Career Events
Titan CareerLink
Access job postings, employer contact information, job leads, workshops, information sessions through the CCPD. Students can schedule appointments with a career development facilitator.
Focus2
A Career, Major and Education Planning System