First-year Research Experience in Science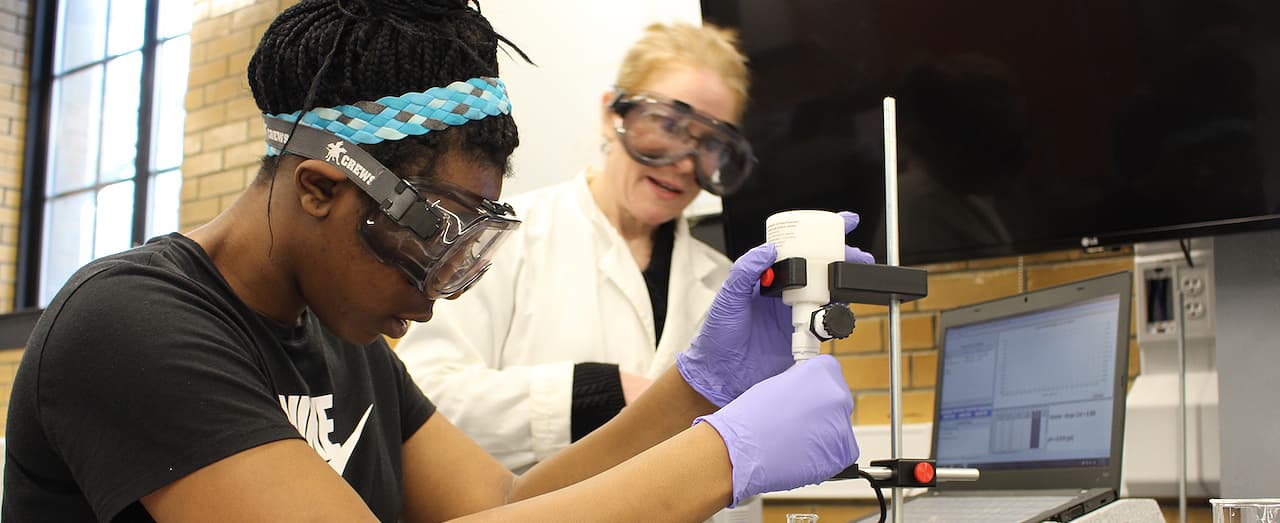 The University of Detroit Mercy's First-Year Research Experience in Science (FYReS) program is a National Institutes of Health (NIH)-sponsored initiative that offers you a research experience in science during your first year.

Research • Rigor • Real-world Application
Biochemistry, Chemistry, or Biology Major?
Pre-Med, Pre-Dent, Pre-Pharm, or Pre-PhD?
This program's for you!
Fall Term: Introduction to Research Methods in Chemistry & Biochemistry
Research design
Data presentation
Library resources
Research ethics
Data management
Peer review of scholarly work
Grant proposal preparation
Winter Term: Bioanalytical Chemistry Research Laboratory
Bioanalytical chemistry techniques
Research design and practice
Data collection and analysis
Instrumental analysis
Environmental applications
Presentation of scholarly work
We are currently accepting applications for incoming freshmen (Biochemistry, Chemistry, Biology, or Science Undecided majors) with an interest in research to be a part of this program.
If you are interested in being considered for the Detroit Mercy FYReS program, please complete the application form.
Applicants who apply by June 30th will be given preference.
Students accepted into this program will be contacted by email and will register for the appropriate FYReS courses during summer advising.