Earn your DDS in 7 years
Detroit Mercy offers a special academic program which enables highly-qualified applicants to earn a baccalaureate degree and a Doctor of Dental Surgery degree in seven calendar years, rather than the traditional eight.
How it works
Students in this program spend their first three years completing pre-dental studies at the McNichols Campus, then study in the School of Dentistry for the remaining four years.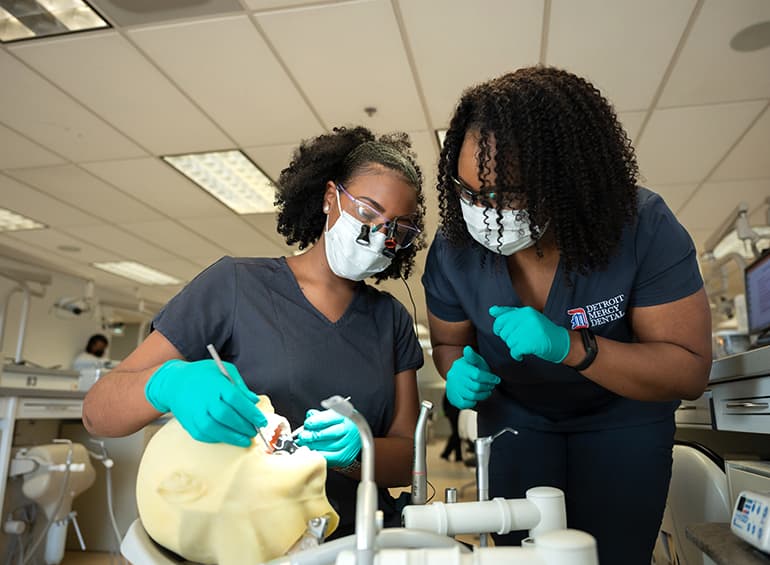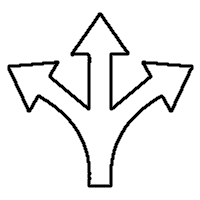 Pick your path
Choose to pursue a Bachelor of Science in Biology or a Bachelor of Arts in Chemistry before earning your Doctor of Dental Surgery degree.
As 7-year students, you are guaranteed a seat in the School of Dentistry if you meet the GPA and DAT criteria and complete a satisfactory interview in your third year.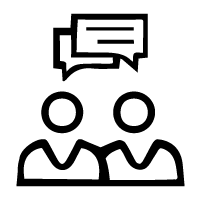 Focused on you
Get the one-on-one attention you deserve, thanks to our small classroom sizes and 11:1 student-to-faculty ratio.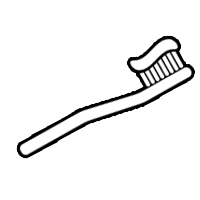 Make an impact
Gain experience and benefit the community by providing dental care to local residents.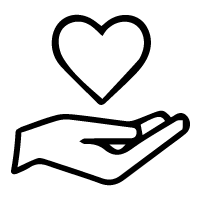 Think beyond your limits
As the only Jesuit and Mercy university in the country, a Detroit Mercy education encompasses the development of the  whole person: mind, body and spirit.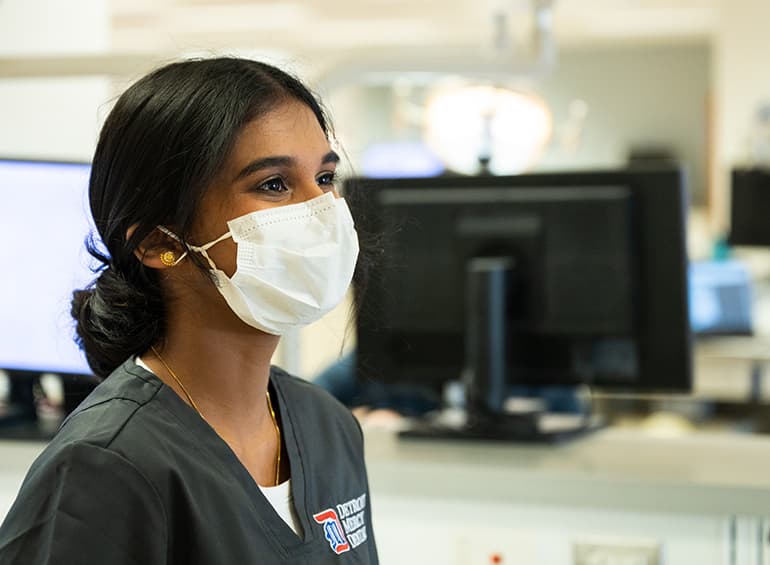 Get a real world understanding of what dentistry is.
At Detroit Mercy, we have our own School of Dentistry and that is a benefit for you. As a 7-year student, you take 3 classes at the dental school to get familiar with the dental school, dentistry and to get to know some dental faculty. 
In addition, you'll plan on shadowing to meet the 25 hours of shadowing required.
Hands-On Experience
As a Detroit Mercy Dental student, you will gain hands-on experience through direct patient care at our Dental Center. This clinic sees approximately 18,500 patients per year and performs more than 120,000 procedures annually. Services offered include exams, cleanings, X-rays, fillings, tooth whitening, implant placement, oral surgery and more.
From classroom to clinic, all educational settings are supplied with a variety of sophisticated digital learning equipment. By incorporating modern technologies, you will graduate with the skills, knowledge and critical-thinking skills necessary to be successful in your profession.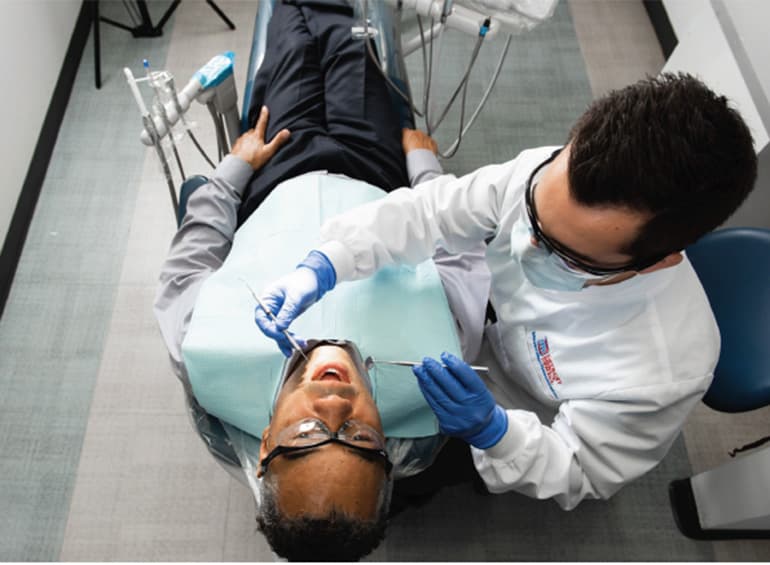 Detroit Mercy always wants you to succeed. There is always someone pushing you, whether it's your professor answering questions in class or your classmates tutoring you to get an A on the exam.
— Rita Sallumi '28
7-Year Dental
Sterling Heights, MI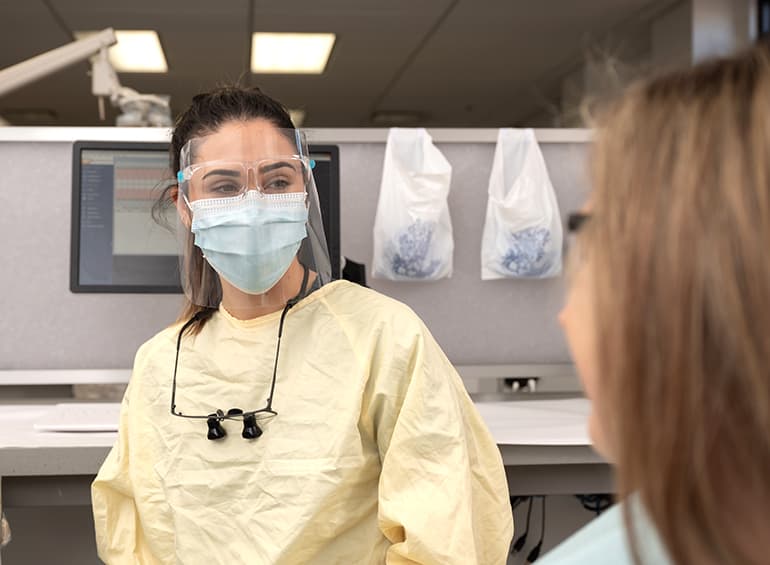 Service-Learning
Our commitment to the community is embedded into our curriculum. Throughout the year, there are a variety of outreach initiatives available for student involvement, including a mobile dental clinic, oral health education and preventative care programs.
Service to the community is much more than the activity itself — it's about meeting the needs of the community through patient care, enabling students to help others and to give of themselves.
And here's a bonus: Our graduates are often offered positions by our partnering community clinics as a result of this service.
Research Opportunities
Students have the chance to participate in groundbreaking research as early as their freshman year. As an undergrad, you will work in small teams with your classmates and faculty, build skills and experience for your résumé, receive a competitive edge for employment, author scientific publications and more.
In our School of Dentistry, you can partake in the Student Research Program. Students will collaborate with a faculty member to formulate a hypothesis, prepare a research proposal, gain approval from the Institutional Review Board and complete a project.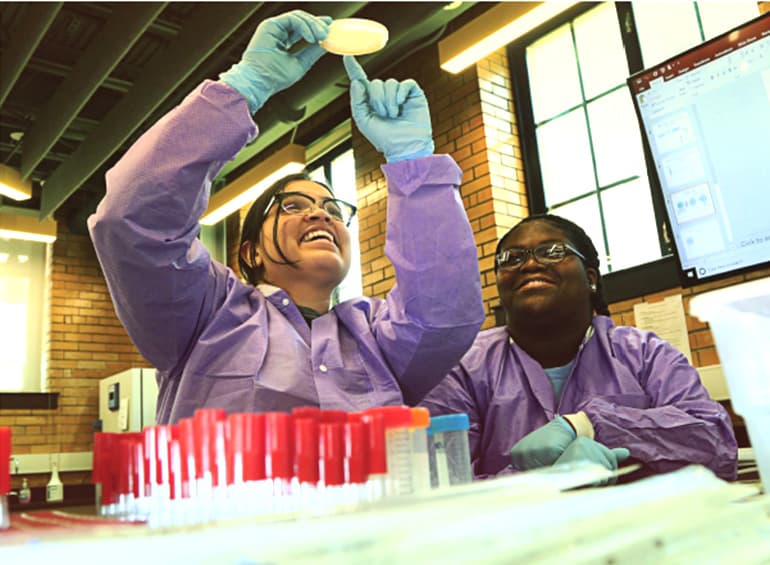 Faculty are always available when needed, there are tons of organizations to get involved with and the small campus makes everything easier and accessible."
— James Popyk '22
7-Year Dental
Novi, MI
 Admission requirements / Application
To be considered for acceptance into this program, applicants must submit the following:
Completed application
Essay of at least 250 words on a topic of your choice
Two letters of recommendation
High school transcript
In addition, an applicant must have a high school GPA of 3.5 or higher.
Test-optional admission is available for this program. Those who submit test scores with their application must have earned an ACT composite score of at least 28 (with a minimum of 26 on each subsection) or a combined SAT score of at least 1300 (with a minimum of 620 on ERW and 610 on MATH).
For more information, including admission requirements and application procedure, visit these links for the
Undergraduate Core Requirements
Students may earn a Bachelor of Science in Biology or a Bachelor of Arts in Chemistry. In addition to the basic science courses required of all dental school applicants, students in the 7-Year Dental program must meet all requirements for their major and the University Core Curriculum. This includes coursework in mathematics, English, history and culture, speech, computers, ethics and social responsibility, philosophy and religious studies.
Students in this program will participate in a two-week orientation to dentistry in the summer after their first year, take courses in histology and physiology in the summer after their second year and participate in the dental gross anatomy course as an audit during their third year.
Related Link