Your path to a career in healthcare, medicine and dentistry.
Detroit Mercy programs in science, technology and information systems pave your way to transformative careers in high-growth fields such as:
Pharmacy
Physical Therapy
Podiatry
Veterinary Medicine
Chiropractic Medicine
Naturopathic Medicine
Public Health
For any questions about these pre-health programs, contact:
Carmen Gamlin, MA LPC
Director & Advisor for Pre-Health Programs
gamlincd@udmercy.edu
Schedule an advising session
313-993-1956
Pre-Health Advisor
Tue, November 28, 2023
When you think of the little kids on Zoom kindergarten during the pandemic and the teens and adults that vaguely remember a life without constant screen-time, you know our fut...
Wed, October 18, 2023
Michigan State University continues the informative, "Your Health Lecture Series" tonight with a 7pm Eastern discussion with Professor Leonard M. Fleck, PhD. Dr. F...
of Detroit Mercy students are accepted into at least one health professional school.
The National average for medical school is 41% and dental school is 50%.
"The professors have each and every students best interest at heart and always keep their doors open for students to come in to discuss personal or academic matters without appointments."
— Laial Baltaji, Biology Major
Accelerated Programs
7-Year Dental (DDS)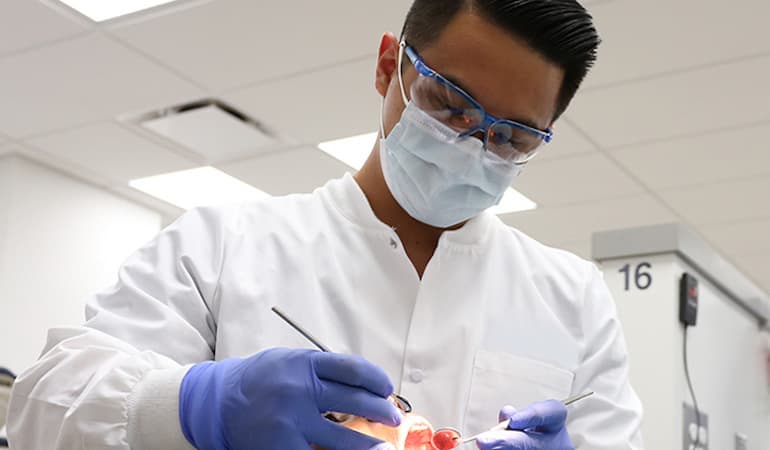 5-Year Physician Assistant (PA)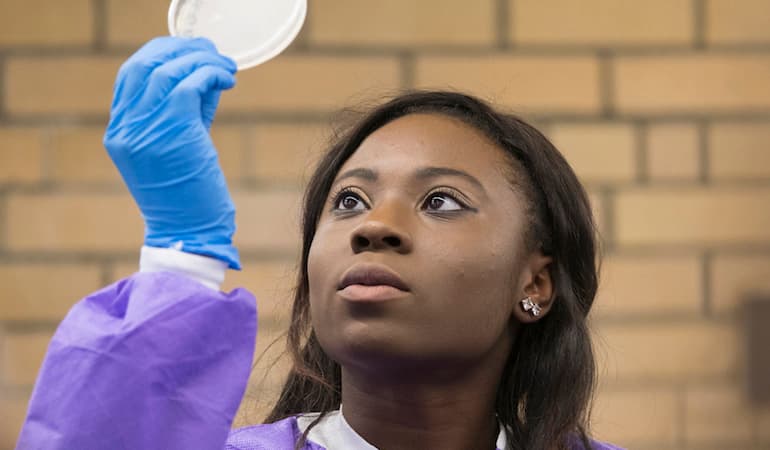 B.S. in Biology with a Clinical Internship in Histotechnology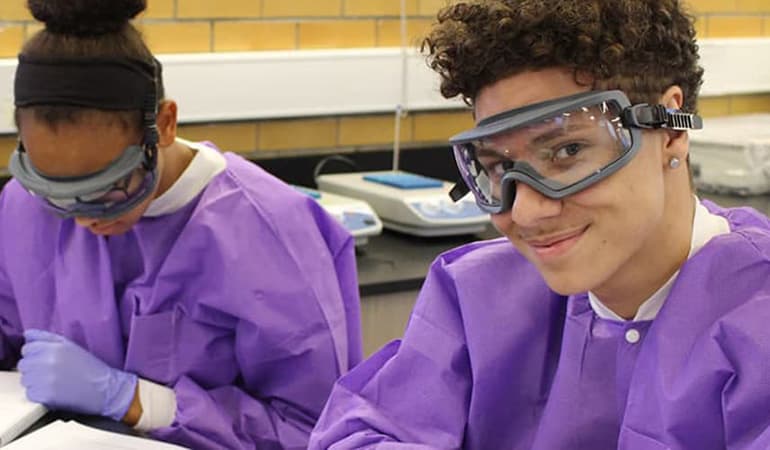 Pharmacy
6-Year Pharmacy (PharmD)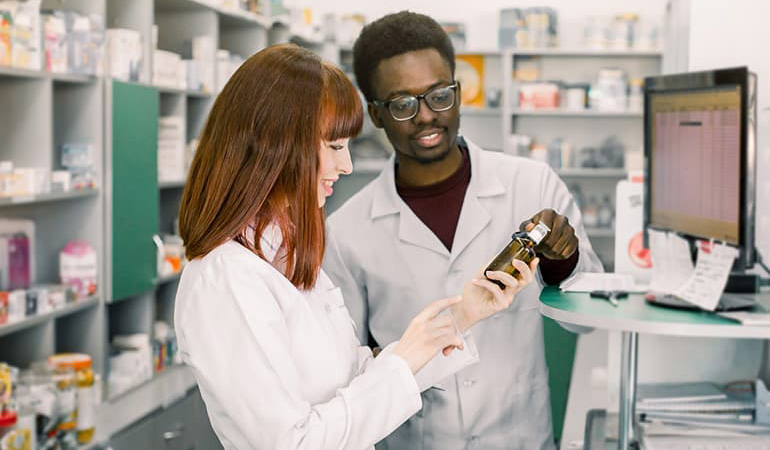 7-Year Pharmacy (PharmD)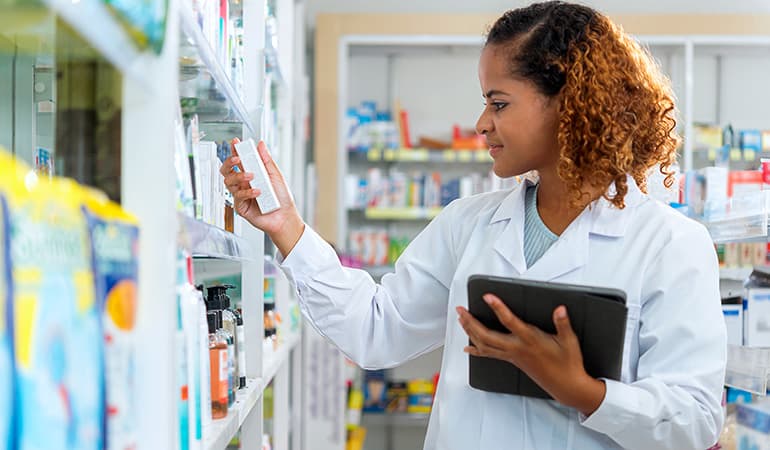 Pre-Med Early Assurance and Acceptance Programs (EAP)

MSU College of Human Medicine
The EAP offers a better opportunity for admission to medical school for premedical students. Preference for EAP admission will be given to those who meet one or more of the following criteria:
First generation college student.
Graduate of a low-income high school as defined by the U.S. Department of Education.
Eligible for, or a recipient of, an undergraduate Pell or institutional need-based grant.
Graduate from an underserved (health professional shortage) urban or rural area.
Demonstrates interest in a high-need medical specialty or practicing in a medically underserved community.
Students who excel at Detroit Mercy may apply to the MSU College of Human Medicine during their junior year. If accepted, they will be assured of admission and begin a relationship with MSU College of Human Medicine during their senior year.

Lake Erie College of Osteopathic Medicine (LECOM)
Detroit Mercy is an "undergraduate affiliated college" with the College of Medicine at LECOM. The advantages include:
EAP assures students that they will have a seat at LECOM after meeting the undergraduate requirements at Detroit Mercy
EAP students enter the College of Medicine after 3 or 4 years of bachelor's study at Detroit Mercy.
High School seniors and current Detroit Mercy students may apply through LECOM for EAP consideration
Additional requirements must be met for final acceptance to LECOM including, interviewing, maintaining a minimum GPA and activity engagement.
University of Detroit Mercy Contact:
Carmen Gamlin,
Pre-Health Program Coordinator and Advisor
Gamlincd@udmercy.edu
313-993-1956
Where our graduates go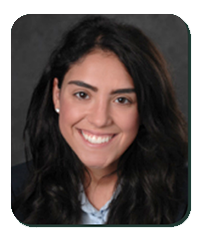 "As a Detroit Mercy student I was granted opportunities that helped me stand out among my peers and make me a noticeable applicant for medical school.
The University's value of service has and will continue to make a huge impact on my career and life goals. In my medical career, it has given me a unique perspective on how to approach patient dilemmas."
—Bianca Yaldo '16
Medical Student at Michigan State College of Human Medicine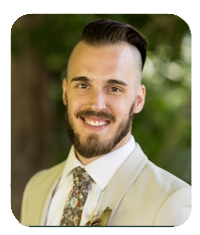 "Detroit Mercy gave me the opportunity to explore career paths outside of the typical pre-med/pre-dental pathways. I was able to do research in the lab under Professor Mio, take summer internships and attend international conferences. This, along with mentorship that professors provide, lead me to where I am today.
The curriculum was well-rounded; this paired with several years of research at Detroit Mercy really helped me succeed in graduate school."
—Steven Jones '12
Senior Medical Scientist for Kite Pharma