Program Objectives and Outcomes
Instructional Mission
The program of Architectural Engineering seeks to provide the highest quality of architectural engineering education.  The mission of the program is to provide a high quality, broad-based education and design experience that enables the students to address multi-faceted engineering problems sensitive to architectural issues.  The program seeks to provide the students with the fundamental tools and skills to enable them to perform and evolve in, and contribute to the profession in response to changing technology and societal needs and expectations.
This mission reflects recognition of the diversity of our students' backgrounds, needs, and career aspirations.
Accreditation: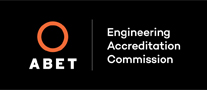 Bachelor of Architectural Engineering is accredited by the Engineering Accreditation Commission of ABET, http://www.abet.org.
ABET APPM II.A.6 Enrollment Data by Year
Program Educational Objectives
To fulfill its instructional mission, the undergraduate program is based on specific educational objectives. In particular, this represents broad statements of general qualities and capabilities of our graduates during first few years after graduation.
Graduates of our program should work as practicing architectural engineers and take necessary steps to become certified or licensed as a professional architectural engineer.
Graduates of our program should create and contribute to comprehensive architectural engineering designs, problem solutions, detail development and/or research that is sensitive to user needs, economics, social context, community needs as well as address design functionality and aesthetics, environmental, public safety and sustainability concerns. 
Graduates of our program should actively participate in professional societies, in other worthy organizations, and in their workplaces.
Relation of Objectives to Institutional Mission
The mission and objectives of the University, College and program are consistent in their focus on quality teaching, research and service including but not limited to leadership quality, sensitive to social context, community needs, environment, public safety and sustainability.
University of Detroit Mercy Mission:
The University of Detroit Mercy, a Catholic university in the Jesuit and Mercy traditions, exists to provide excellent student-centered undergraduate and graduate education in an urban context. A UDM education seeks to integrate the intellectual, spiritual, ethical and social development of our students (supported by program educational objective 2).
College of Engineering & Science Mission:
It is our mission to serve Detroit, the nation and the world communities through the education of professional engineers (supported by objective 1), scientists and mathematicians, and through the discovery, application and dissemination of knowledge.
That education will be personally focused on the needs of each student, value centered in the tradition of the Catholic Church, affordable and unexcelled in quality of instruction and content. It will be characterized by a hands-on nature which includes frequent laboratory experiences and an integrated cooperative experience for all engineering students. It will be convenient to all students, whether full time or part time, on campus or off campus.
The College will discover and apply knowledge which effectively addresses the critical opportunities and challenges of the urban and industrial communities(supported by objective 2). It will do so in active, intimate partnership with industry and government. We will be helpful, courteous and professional in all internal and external interactions (supported by objective 3).
Educational Outcomes:
In order for you to achieve everything above, we think that if we teach you the following things, you should be able to do it.
1. An ability to identify, formulate, and solve complex engineering problems by applying principles of engineering, science, and mathematics
2. An ability to apply engineering design to produce solutions that meet specified needs with consideration of public health, safety, and welfare, as well as global, cultural, social, environmental, and economic factors
3. An ability to communicate effectively with a range of audiences
4. An ability to recognize ethical and professional responsibilities in engineering situations and make informed judgments, which must consider the impact of engineering solutions in global, economic, environmental, and societal contexts
5. An ability to function effectively on a team whose members together provide leadership, create a collaborative and inclusive environment, establish goals, plan tasks, and meet objectives
6. An ability to develop and conduct appropriate experimentation, analyze and interpret data, and use engineering judgment to draw conclusions
7. An ability to acquire and apply new knowledge as needed, using appropriate learning strategies