College of Engineering & Science
innovating Detroit's Robotics Agile Workforce (iDRAW)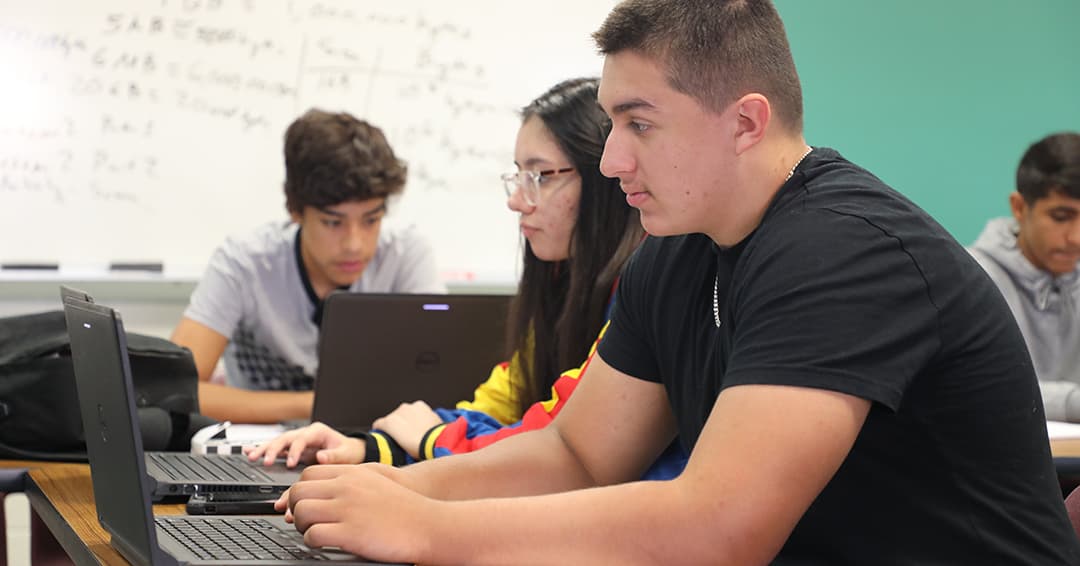 Engineering and Technology Teacher Bootcamp
The goal of the Engineering and Technology Teacher Bootcamp is to help high school teachers to better integrate technology and engineering applications into their courses. The bootcamp will demonstrate example lessons that tie to core science and mathematics learning outcomes. The first week will be of more general value, while the second week will be geared toward instructors who teach engineering-related elective courses. Participants may attend one, or both weeks.
Camps
July 20-24: Teaching with Technology
July 27-31: Mechatronics and Engineering
9 a.m. - 4 p.m., each day
University of Detroit Mercy
College of Engineering & Science
4001 W McNichols Detroit, Mi 48221
Perks
Each teacher will take home their own engineering kit including an Arduino board and a collection of inexpensive sensors and actuators, and will receive a 1-year license for MATLAB/Simulink software. SCECHs will be available to attendees. Interested teachers may also become certified to offer an engineering elective course at their school for dualenrollment credit at University of Detroit Mercy.
This training is available at no cost to you, thanks to our sponsors.
Online Application Form | Download the flyer (pdf)
Exciting – Broad – Relevant
iDRAW is bridging the employment gap in Michigan by using Robotics as a thematic thread to local youths starting as early as 4th grade. Through this initiative and with many partner organizations, University of Detroit Mercy's College of Engineering & Science will help our underutilized populations and fill educational gaps. Our goal is helping students obtain training and credentials for an in-demand field.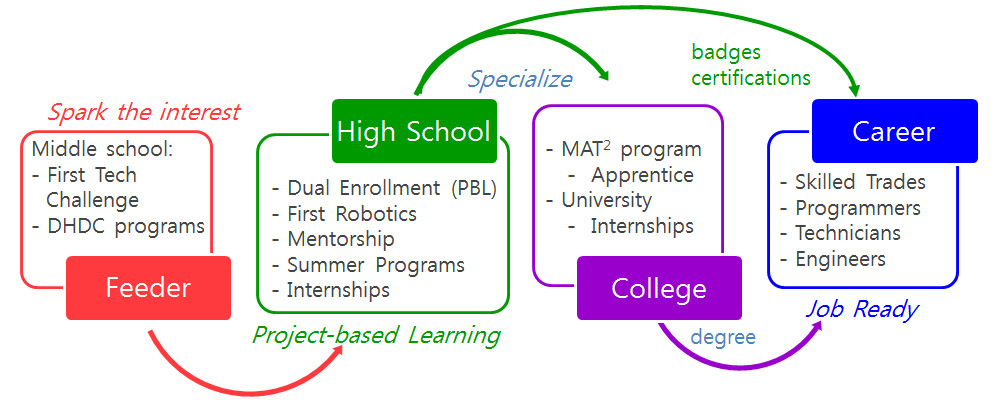 Through iDRAW, the College helps to:
Increase career exploration
Evolve to competency-based learning
Foster business and education collaboration
Create multiple pathways into high-demand STEM professions.
The iDRAW program implements a comprehensive strategy involving competency-based education, mentoring, participation in First Robotics, summer training, and work experiences. The skills developed in this strategy are aimed at assisting vulnerable high school populations in overcoming barriers to entering high-wage, high-demand STEM careers.