innovating Detroit's Robotics Agile Workforce (iDRAW)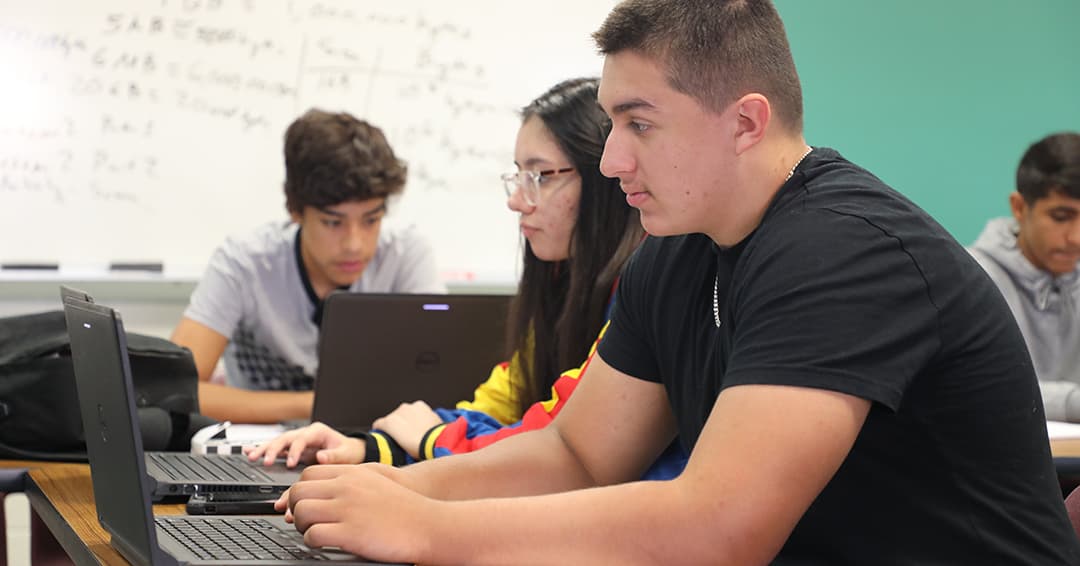 The iDRAW program aims to provide underserved local high school students multiple pathways into careers in STEM through teacher training, dual enrollment, summer employment, and extracurricular activities. We do this work because we know there are high school students who dream of being engineers and working in tech, but lack the preparation, inspiration and mentoring to do so.
iDRAW builds capacity within high schools to enable the sustainable delivery of engineering and dual enrollment coursework that is accessible and helps students connect to traditional academic content while inspiring them for work and higher education in STEM fields.
iDRAW has been working with students since the Fall of 2019. Here are some of our wins: 21% of the Latinx/Hispanic students who passed the 2020 APCSP exam in Michigan were iDRAW students.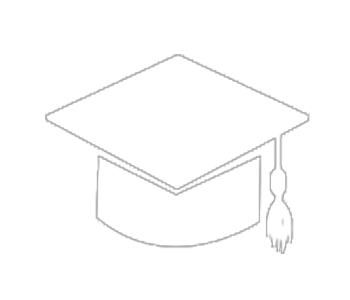 47% of first-year iDRAW graduates are studying STEM at a college or university Detroit Mercy has conferred 255 dual enrollment credits to students since 2019 through the iDRAW program Teachers have been trained in 10 Michigan School Districts through the iDRAW Engineering and Technology Bootcamp
iDRAW is always looking for more partnerships to further our mission of increasing the number of professionals in the tech industry who come from underserved communities. If you share our mission and would like to learn about ways that you as a person or an organization can support this work please email idraw@udmercy.edu.
Community Partners and Schools
Industry Partners
How to get Involved
 

Industry Leaders

Industry (tech, and tech-aligned) can support iDRAW Students by hiring an iDRAW student for a summer internship, hosting a tour or job shadow, being a guest speaker, and providing financial support.

 

Educators

Educators can bring iDRAW dual enrollment courses to their school by attending the Engineering and Technology Summer Teacher Bootcamp and by becoming certified to teach a Detroit Mercy dual enrollment course at your home school.

 

Community Organizations

Community organizations who work to make tech more equitable for underserved populations can partner with iDRAW to promote students with a strong interest in STEM who have demonstrated aptitude and dedication. iDRAW students have been assets in summer programs run by JOURNi, DHDC, and local universities, as well as being productive participants in extracurricular activities such as the FIRST Robotics Competition.
To join the iDRAW consortium as an industry leader or educator, contact us at idraw@udmercy.edu.
News and Events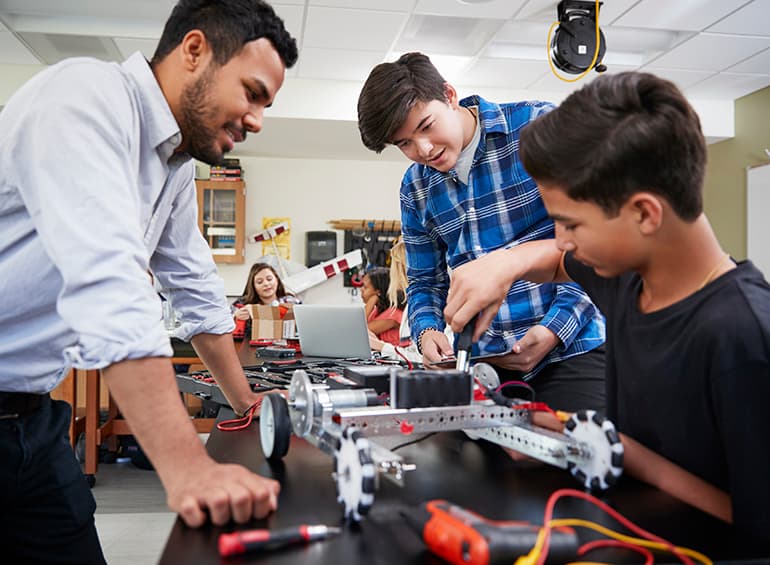 Teacher Bootcamp
Socially distanced in-person professional development opportunity for metro Detroit engineering teachers. SCECHS available.
2021 Sessions:
July 26-30
Aug. 2-6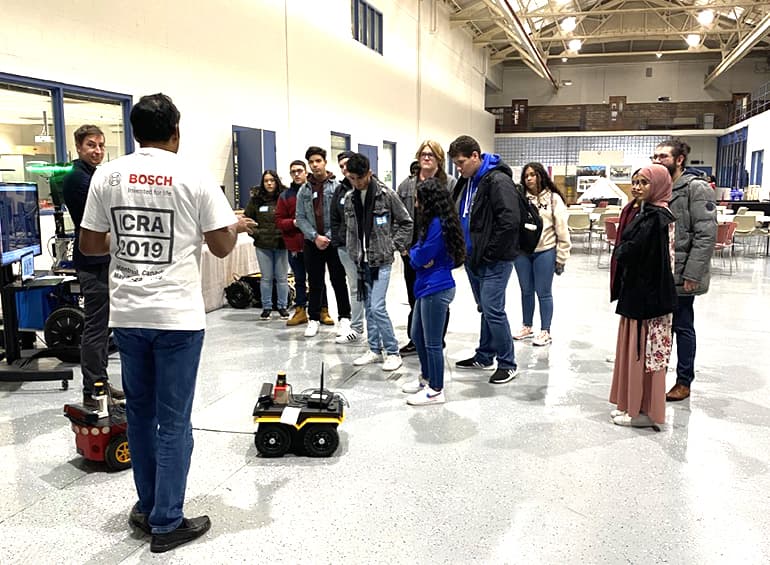 iDRAW Day
an annual event hosted by Detroit Mercy to connect iDRAW students to all entryways into tech including apprenticeships, trade schools, colleges and university
2021 iDRAW day has passed. Please come back for 2022.