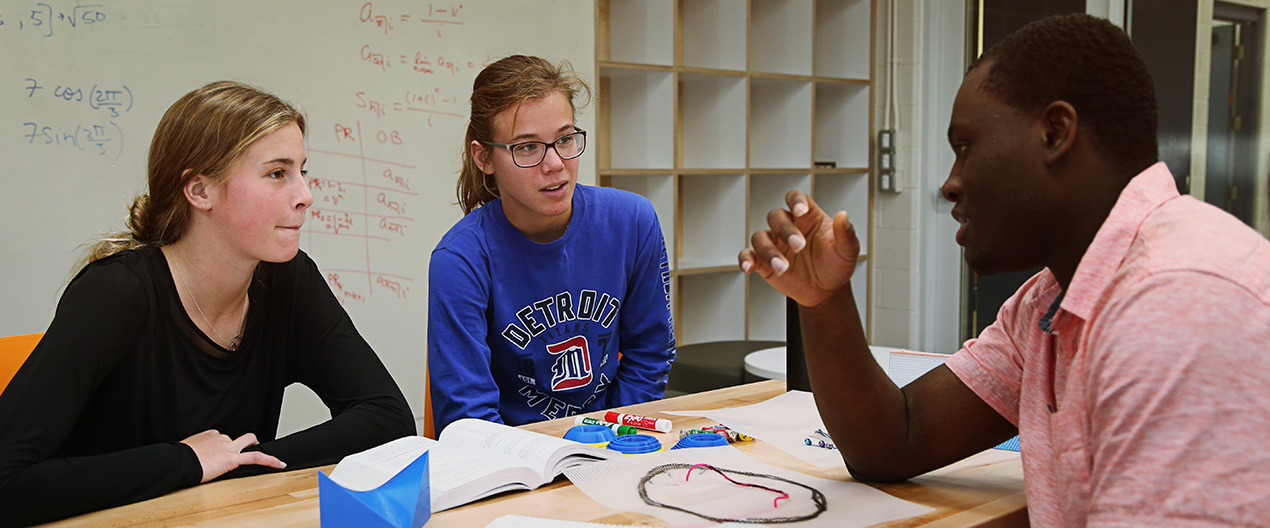 The study of mathematics is more than just simple numbers, calculators and formulas. You need the close-knit relationship of our innovative faculty to help you use mathematical concepts to solve real-world problems. Mathematics is essential for solving problems in every area of engineering and science. Our graduates have become mathematicians, statisticians, software engineers, operations research analysts and actuaries in industry and government.
The infusion of Detroit Mercy's Jesuit and Mercy values combined with small class sizes and professors who know you by your first name will ensure your lifetime of success. You'll become the next great mathematician, statistician, software engineer, operations research analyst or actuary for your company. You will graduate with an education built on a strong liberal arts foundation in a strong liberal arts and the technical expertise that will help your future organizations succeed.
Looking for reason to study mathematics at Detroit Mercy?
Detroit Mercy's successful cooperative education program, places students in the workforce working on real problems. You can earn up to $26 an hour.
You will develop strong analytical problem-solving skills and learn useful tools for analyzing data.
Graduates have gone on to dozens of highly-regarded graduate schools for pure mathematics, applied mathematics, bioinformatics, biostatistics and even medical school, among others.
Our faculty are committed to your success and have conducted research in statistics, data analysis and pure and applied mathematics. They're anxious to get you involved!
You will receive a well-rounded education with required classes in programming, statistics, pure and applied mathematics.
You will play an active and important role in faculty research projects and work directly with professors to co-author research papers such as applied discrete mathematics, which is the mathematics behind computer science and computer science applications.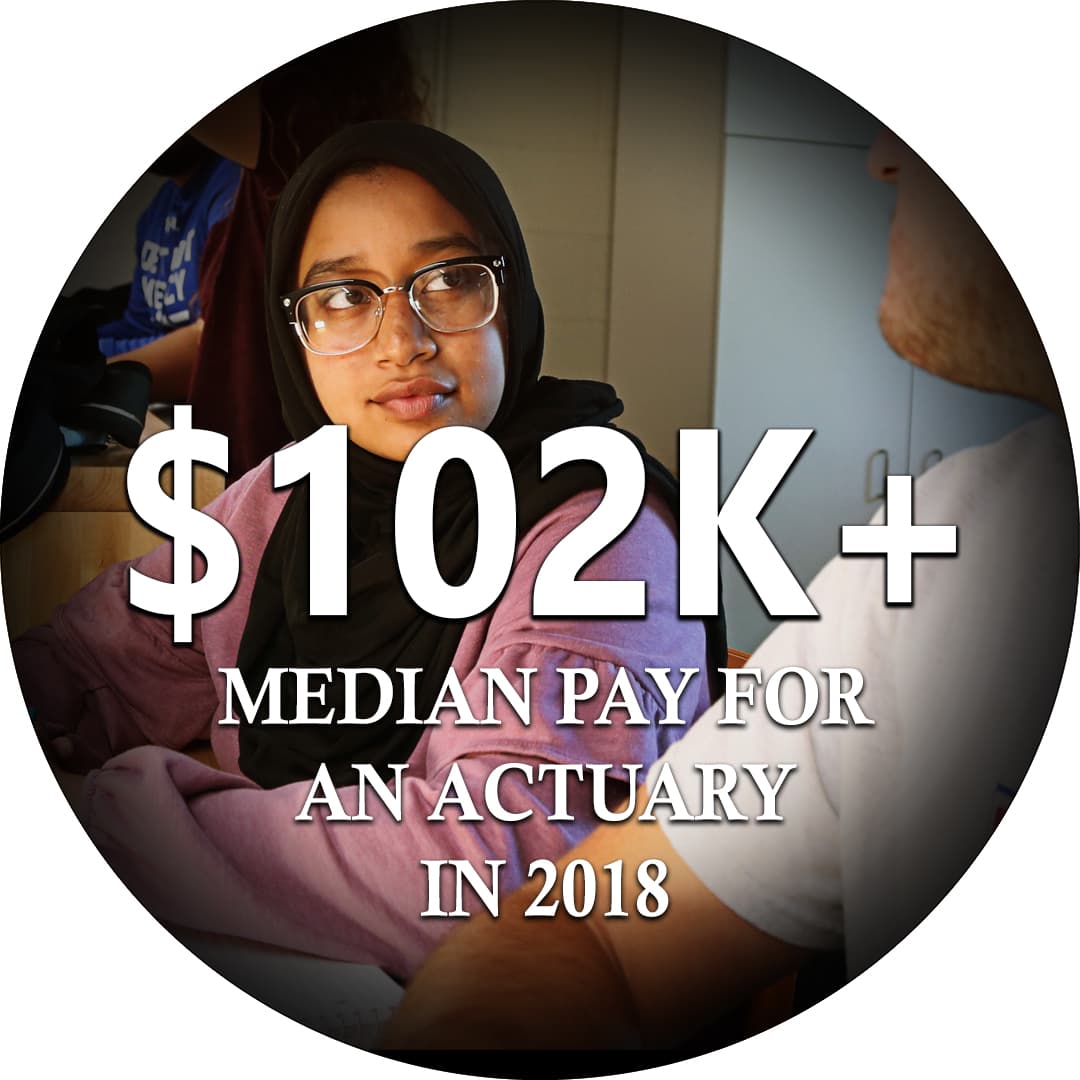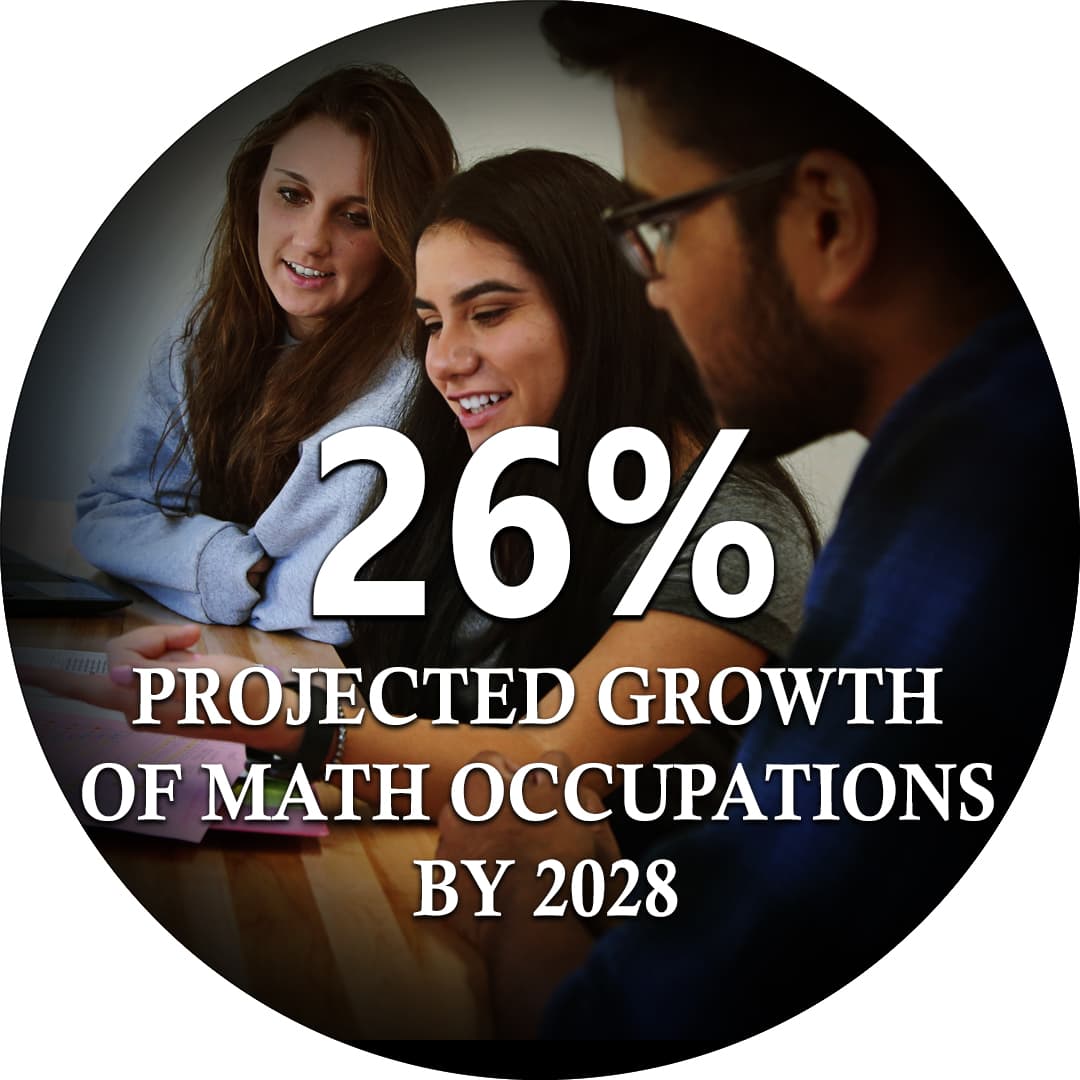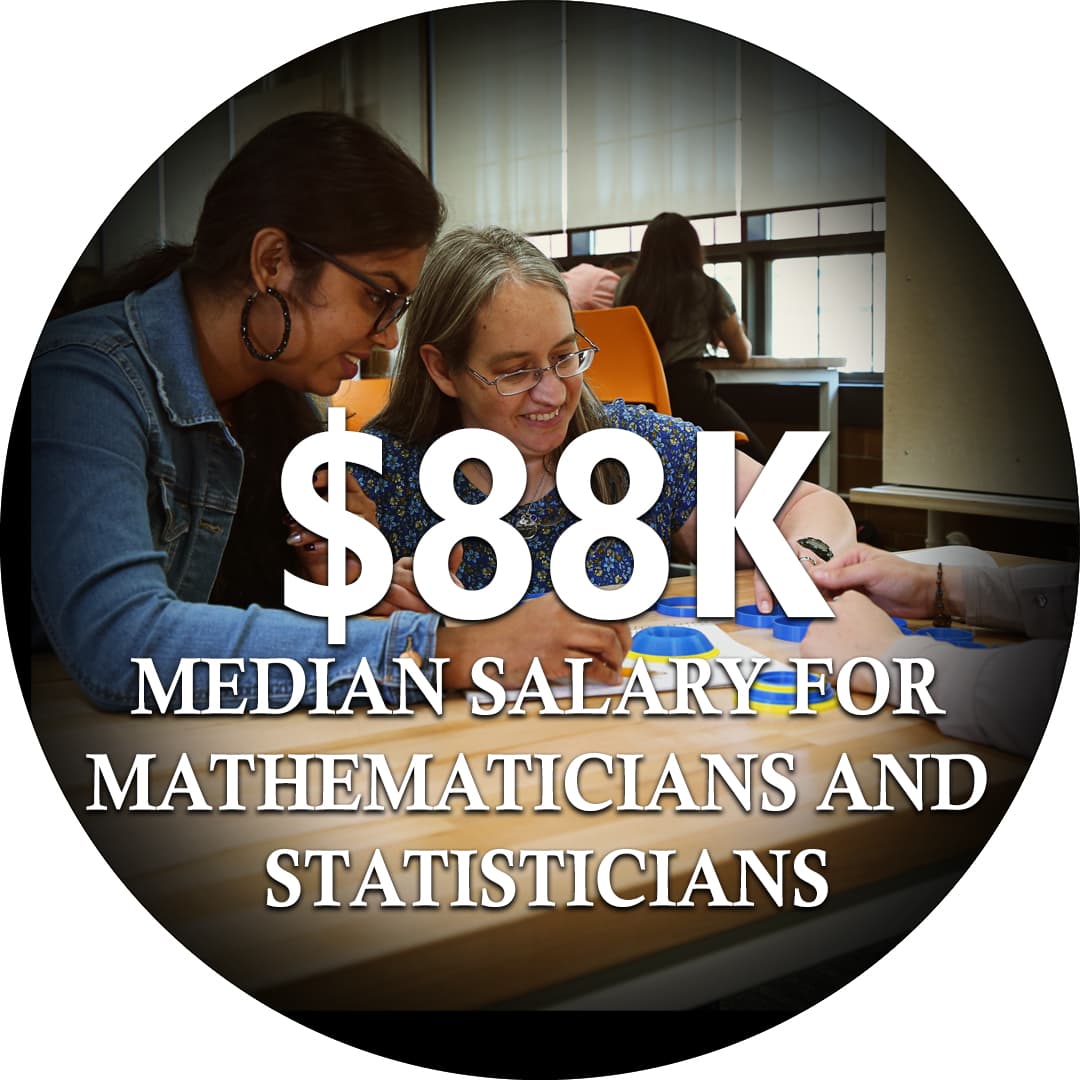 Undergraduate Programs

Bachelor of Science in Mathematics

The Department of Mathematics, offers programs that blend theory and practice in an innovative way, preparing students for career options in academic, corporate, health and government areas. Classes are deliberately structured to enable students who pursue a major in Mathematics to learn in concert with Engineering and Science majors. In this setting, the student's appreciation of the inherent power and cohesiveness of mathematics is enhanced by the highlighted role that mathematics plays in all fields.