Engineering and Computer Science

Integrated Career Development to Make a Difference
Studying Engineering at Detroit Mercy develops your sense of purpose and helps identify your passion through our hands-on curriculum and paid co-op experiences that gets you connected with Fortune 500 companies and industry leaders, while enhancing your skills and talents.
At Detroit Mercy's College of Engineering & Science, your academic experience transcends the classroom as you engage in exciting projects that help you develop the skills and mindset that make you stand out with employers. The result? You'll be in an enviable position to make a lasting difference in your community and society with the work experience to launch your successful career in Engineering.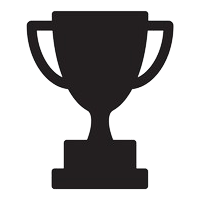 TOP 3
Top 3 in Michigan for Engineering and Computer Science. Ranked by the Wall Street Journal.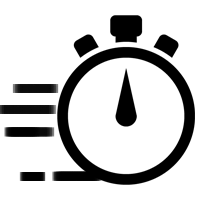 5-Year
5-year Bachelor's/Master's programs.

3 PAID
3 paid co-op experiences.
Affordable
There are many scholarships available to Detroit Mercy students. Here is a partial listing of both internal and external scholarships generally available for engineering and science students. For the latest information, please contact the Office of Financial Aid.
Amazing Scholarships:
Research and Real-World Projects
Our students and faculty don't envision a better future – they build it!
At many universities, you don't conduct research until you're in graduate school, but at Detroit Mercy you begin as an undergraduate, as early as your freshman year. Whether you're an undergraduate or graduate student, you'll work with faculty experts who care about your success and understand that engineering is not just about books, but about doing. You could enhance someone's life by solving a real-world problem while learning at the same time. During your senior year at Detroit Mercy, you'll work on a real-world project known as a capstone project.
I'm very surprised by how I have been able to produce such sufficient research at 19-years-old. I never thought I'd get to the point of having such a contribution to science at a young age.
—Relicious Eboh
Professional Co-op
Our cooperative education program is the third oldest co-op in the country and integrates career development skills and experiences into your engineering education. You'll apply engineering and career competencies with unique mentorships in professional settings to gain relevant cultural awareness within an industry while earning a competitive salary. Learn more about our co-op.
The co-op made my classes more concrete. Being able to see my design come to life made engineering more real.
—Emma Hagel
Jesuit and Mercy Foundation
Detroit Mercy's Jesuit and Mercy education provides you the foundation you need in critical thinking, communication and ethical decision making. You'll graduate with the ability to comprehend the human impact of work, which companies are hungry for in today's graduates.
My classes have given me the opportunity to showcase what I have learned in the classroom and share it with people in the community. My experience has changed me because when I start new projects for my computer science classes, I think of programs I can create that will help the community. These values are instilled in almost everything I do. Detroit Mercy has taught me to think not of myself, but of ways to help those around me.
—Gillian Toller, Computer Science senior
Opportunities
As a student, you can take advantage of opportunities and our corporate partnerships which prepare you for a successful career when you graduate. Or you may make friends and start networking with your peers now, by joining a student club.
I believe that Detroit Mercy encourages students to pursue interests outside of their field to create well-rounded professionals.
—Molly Laird