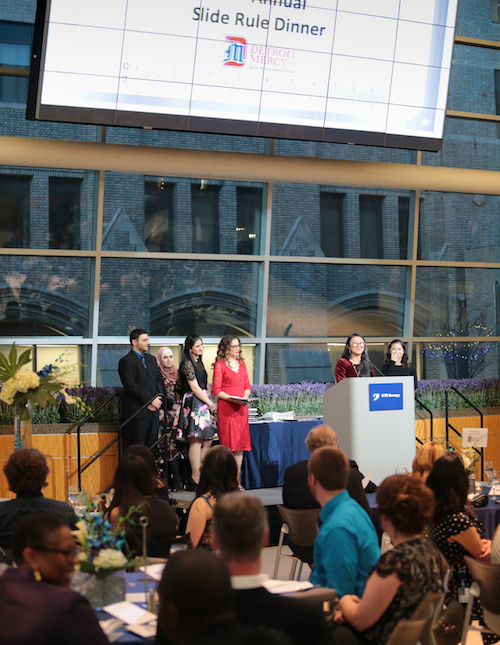 The 89th Annual Slide Rule Award Recognition 


Welcome, Detroit Mercy Students, Faculty, and Alumni. We are honored to welcome back the Annual Slide Award Dinner. This annual dinner gives us an opportunity to honor outstanding graduating seniors in Engineering and in Science and recent alums who are already making an impact in their careers and in their communities. 
The 89th Annual Slide Rule Awards Dinner took place  April 1, 2022 - Grand Ballroom - University of Detroit Mercy 5:30 pm -10 pm. 
We are very excited to honor the achievements of our distinguished alumni, graduating seniors, and other student awardees during the 2022 Slide Rule event.  
Questions? Please contact Arneshia Austin (austinad1@udmercy.edu) or by telephone at (313) 993-1435.