College of Engineering & Science
Research and Grant Activities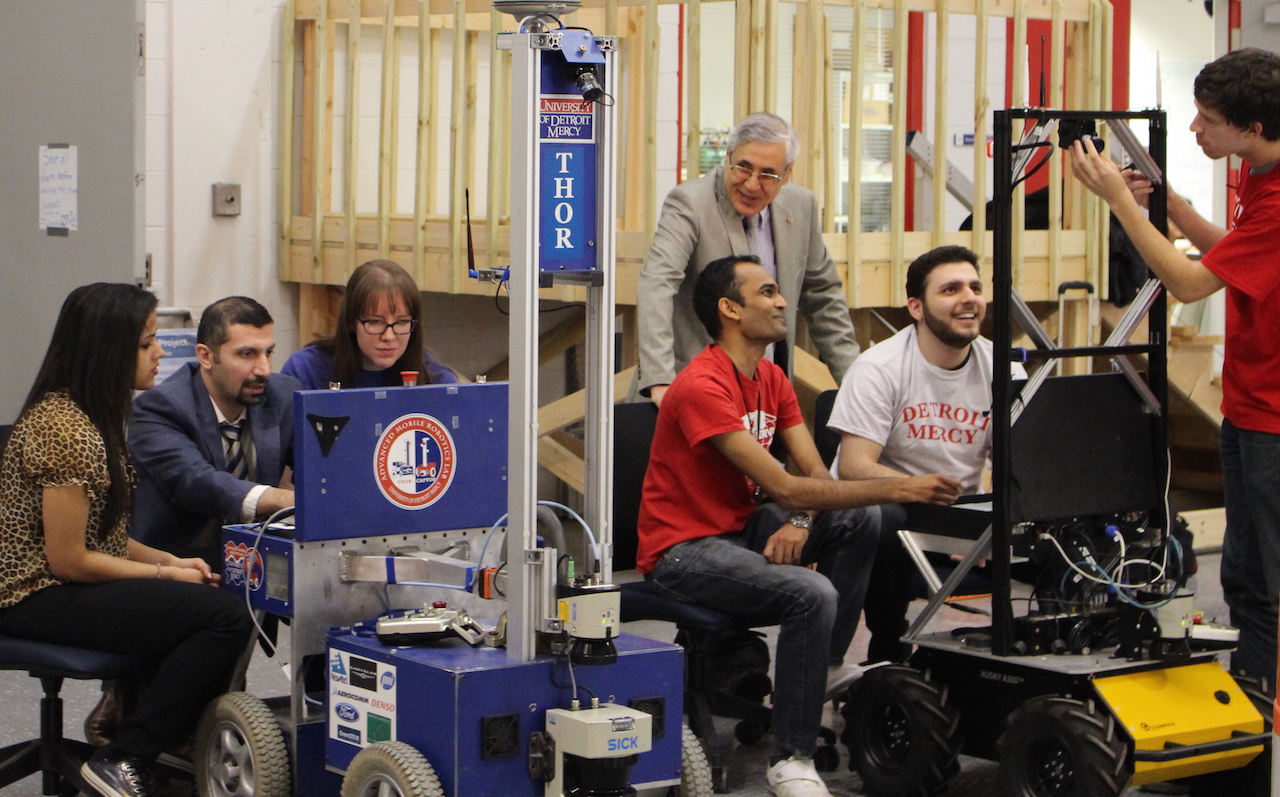 Our undergraduate program is full of hands-on opportunities to work closely with faculty members in exciting projects.  Learn more about undergraduate research opportunities.
Faculty research themes and funded centers
Center for Automotive Systems Engineering Education
The new William L. Kozyra Center for Automotive Systems Engineering Education will facilitate hands-on collaboration of engineering disciplines and with industry partners 
Detroit Mercy focuses on design for seismic (earthquake) loadings for structures located around the world.
First-Year Research Experience in Science
A National Institutes of Health (NIH)-sponsored initiative that offers a research experience in science during the first year.
Michigan-Ohio University Transportation Center (MIOH-UTC)
Alternate energy and system mobility to stimulate economic development.
REBUILDetroit offers intensive training for students interested in pursuing academic, research or industry careers in biomedical, behavioral, clinical or social sciences.
Robotics / Advanced Mobility Laboratory
A facility dedicated to graduate and undergraduate research in intelligent mobile robotics and unmanned vehicles.
The lab is designed to give students a unique mentored research experience in their freshman year and sponsored by the Howard Hughes Medical Institute (HHMI) Science Education Alliance.

Detroit Mercy's cross-disciplinary engineering team researching aspects of transportation including energy efficiency, economic and health impacts.
University of Detroit Mercy Transportation Center (UDMTC)
The University of Detroit Mercy Transportation Center (UDMTC) is a coalition of faculty and staff members from across the university dedicated to improving Southeastern Michigan through purposeful action focused on the critical issues of transportation systems, organizations, policies and public support.
Faculty Research by department