College of Engineering & Science
Innovative undergraduate research spaces focus of publication
Share: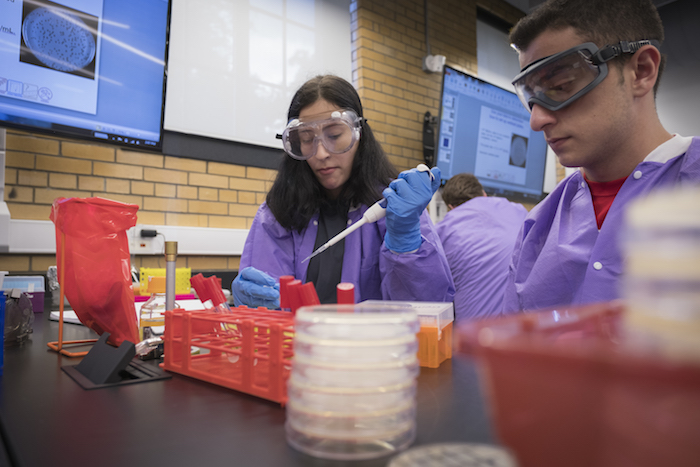 The new iNSPIRE Laboratory in Chemistry and Center for Automotive Systems Engineering Education spaces are featured in an article published this week, "New Spaces at the University of Detroit Mercy That Inspire Undergraduate Research and Innovation," by Dr. Elizabether S. Roberts-Kirchhoff, Dr. Shuvra Das and Dr. Gary A. Kuleck in SPUR, Scholarship and Practice of Undergraduate Research, volume 1, number 2, Winter 2017.
The College of Engineering & Science is committed to authentic research experiences as part of the education of its students.  With this in mind, the college has resigned two unique spaces for evidence-based teaching practices and measures designed to increase the number of STEM graduates.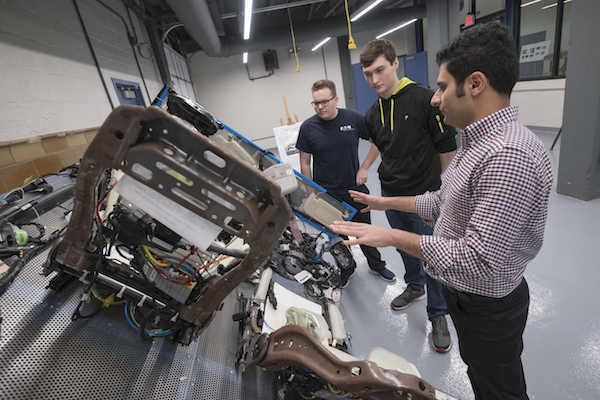 Both spaces have common themes that emphasize the college's approach to experiential learning that embodies its mission to prepare students for professional STEM careers.
First, both spaces introduce first-year students to critical thinking, problem solving, collaborative projects and experimental design in an environment that encourages scientific exploration.
Second, the spaces bring faculty and students together to discuss, conceive and implement creative research projects that bond mentee and mentor as well as promote an academic learning community.
Share: