College of Engineering & Science
Mechanical Engineering Undergraduate Programs
You'll "hit the ground running" during your mandatory co-op placements and when you begin your engineering career.
Mechanical Engineers from Detroit Mercy are in high demand and well prepared for the workplace.  From day one, you'll develop a professional mindset while covering theoretical concepts in detail while solving real-world engineering applications.
You'll graduate with one full year of professional engineering experience with our mandatory co-ops and complete a senior Capstone assisting technology project improving the lives of Veterans with disabilities.
While you're in class, you'll have extensive, hands-on laboratory experiences.  Our latest laboratory, Center for Automotive Systems Engineering Education, are fitted with state-of-the-art equipment.  You'll work with equipment you'll encounter in the workplace like dynamometers, vehicle breadboards and Laser Dopper Velocimeter for measurement of fluid velocities.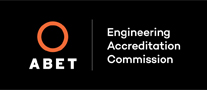 Detroit Mercy's Bachelor of Mechanical Engineering program is accredited by the Engineering Accreditation Commission of ABET (http://www.abet.org). 
 

Why consider a Mechanical Engineering degree?

In your freshman courses, you'll start designing products and processes with exciting projects that use advanced CAD software and rapid prototyping.
Our curriculum and courses are responsive to industry needs.
Through involvement with the Kern Entrepreneurship Education Network, you'll develop an entrepreneurial mindset and be better prepared for the 21st Century workforce.
Our continual contact with our alumni in the automotive and other industries keep our faculty and curriculum up-to-date with industry needs and trends.
Our courses are taught by full time faculty.
You'll receive personal attention, in small classes, from doctoral degreed faculty - faculty who place teaching first.
Our internationally recognized faculty have received prestigious awards from various engineering societies, National Science Foundation and one received a Fulbright Scholarship.
The Bachelor of Mechanical Engineering Program is accredited by the Engineering Accreditation Commission of ABET, http://www.abet.org.