College of Engineering & Science
Electrical & Computer Undergraduate Programs
Detroit Mercy engineering students gain a competitive edge, finishing their degrees in four years, while gaining valuable industrial experience. Working full time for three semesters in a cooperative education (co-op) experience is a requirement of the program.
Electrical and computer engineers find innovative ways to use electricity and computers to improve people's lives. For example, they can design power systems or automotive controls, develop medical testing equipment, work on the space shuttle, design communication satellites or develop new and faster computer technologies.
Bachelor of Electrical Engineering Degree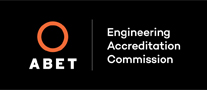 The Bachelor of Electrical Engineering degree program is accredited by Engineering Accreditation Commission of ABET, www.abet.org.
This program allows students to specialize in one of two options:
Electronics, Control and Communication Systems
Use state-of-art Electronic Design Automation (EAD) tools for analysis and design. This option is recommended for the student who wants a broad exposure to the sub-disciplines within Electrical Engineering.
In addition to the required coursework and co-op experience, students must also participate in a senior design project. This project aims to:
Provide students with a comprehensive open-ended project.
Integrate the many skills necessary for professional success.
Allow students to learn first hand about project planning, FEMA analysis and teamwork.
Computer Engineering
Computer Engineering is a concentration within the electrical engineering program.  The degree is a Bachelors of Electrical Engineering (EE), but the courses are arranged and selected to produce a specialization consistent with the EE sub-field "computer engineering".
This option integrates a design-oriented philosophy, allowing you not only to grasp the theoretical concepts, but also apply them. The "tools and toys" in electrical and computer engineering continually change, but with a sound background in the underlying theoretical concepts, our students are well prepared to adapt to new technologies.
Robotics and Mechatronic Systems Engineering with a Concentration in Electrical Engineering
Robotics and Mechatronic Systems Engineering with a Concentration in Electrical Engineering is an undergraduate degree program focused on the fundamentals to design "intelligent" systems requiring sensing, actuation and computation to achieve product quality and performance. 
Learn more:
Robotics and Mechatronic Systems Engineering with a Concentration in Electrical Engineering
Five-Year Bachelor/Master's Program
Students who are completing their Bachelor degree at Detroit Mercy may apply for the five-year bachelor/master's program in their senior year, if they have a GPA of at least 3.25, are in good standing at Detroit Mercy, and are within two to three terms of graduating. If accepted into the five-year bachelor/master's program, students may receive up to six transfer credits to their master's program from appropriate courses in their bachelor program.