College of Engineering & Science
Civil Engineering Undergraduate Program
The efforts of civil engineers make the world a better place. 
You'll receive a broad-based education and design experience that enables you to address complex and multi-faceted Civil Engineering problems.
The program provides:
A global vision and approach to problem identification, formulation and solving in areas such as infrastructure, environment and facilities;
A management knowledge base in areas such as ethics, communication skills, team concepts and value judgment; and
A three-term real world engineering work experience through the co-operative education program.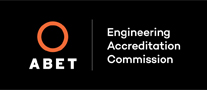 Bachelor of Civil Engineering is accredited by the Engineering Accreditation Commission of ABET, http://www.abet.org.

Program highlights include:
Four-year, interdisciplinary program, with courses in

civil

and environmental engineering
Not sure which path to choose - civil or environmental?  Your advisor can help you when it's time.

Three mandatory co-ops mean you'll earn a salary while gaining professional experience
Small class sizes with personal attention from faculty
Multiple career options in areas related to building planning, design and construction
 

Five-Year Bachelor-Master Program in Civil Engineering

We offer a combined Bachelor and Master of Civil Engineering program for well-prepared high school students entering as freshmen.

Advantages of an accelerated 5-year program:

Some courses during your senior year count towards both undergraduate and graduate requirements.
Ability to take some graduate courses at the undergraduate tuition rate
Some of your undergraduate financial aid is extended through your year of graduate study.

If you meet admission criteria and maintain a 3.25 GPA, you may have your bachelor's and master's degrees within 5 years.

Learn more about the admission and degree requirements for this 5-year accelerated program.