College of Engineering & Science
Architectural Engineering Undergraduate Program
With a degree in architectural engineering from Detroit Mercy, you'll learn about important structural design issues, such as:
Structures for buildings,

Components such as heating, ventilation and air conditioning (HVAC),

Electrical and lighting systems.
Our Bachelor and 5-year accelerated Bachelor/Master programs provides a broad perspective on both architectural design and engineering including courses in civil and mechanical engineering.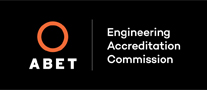 Bachelor of Architectural Engineering is accredited by the Engineering Accreditation Commission of ABET, http://www.abet.org.

You'll take courses in all of the areas of architectural design, building structures, construction, and mechanical/electrical systems, but may focus in the area of your choice.
Program highlights include:
Five-year, interdisciplinary program, with courses in architecture and civil and mechanical engineering
First-year classes are in Architecture allow you to experience both programs
Three mandatory co-ops mean you'll earn a salary while gaining professional experience
Small class sizes with personal attention from faculty
One of only a few degree programs of its kind in Michigan
Multiple career options in areas related to building planning, design and construction