College of Engineering & Science
STEPS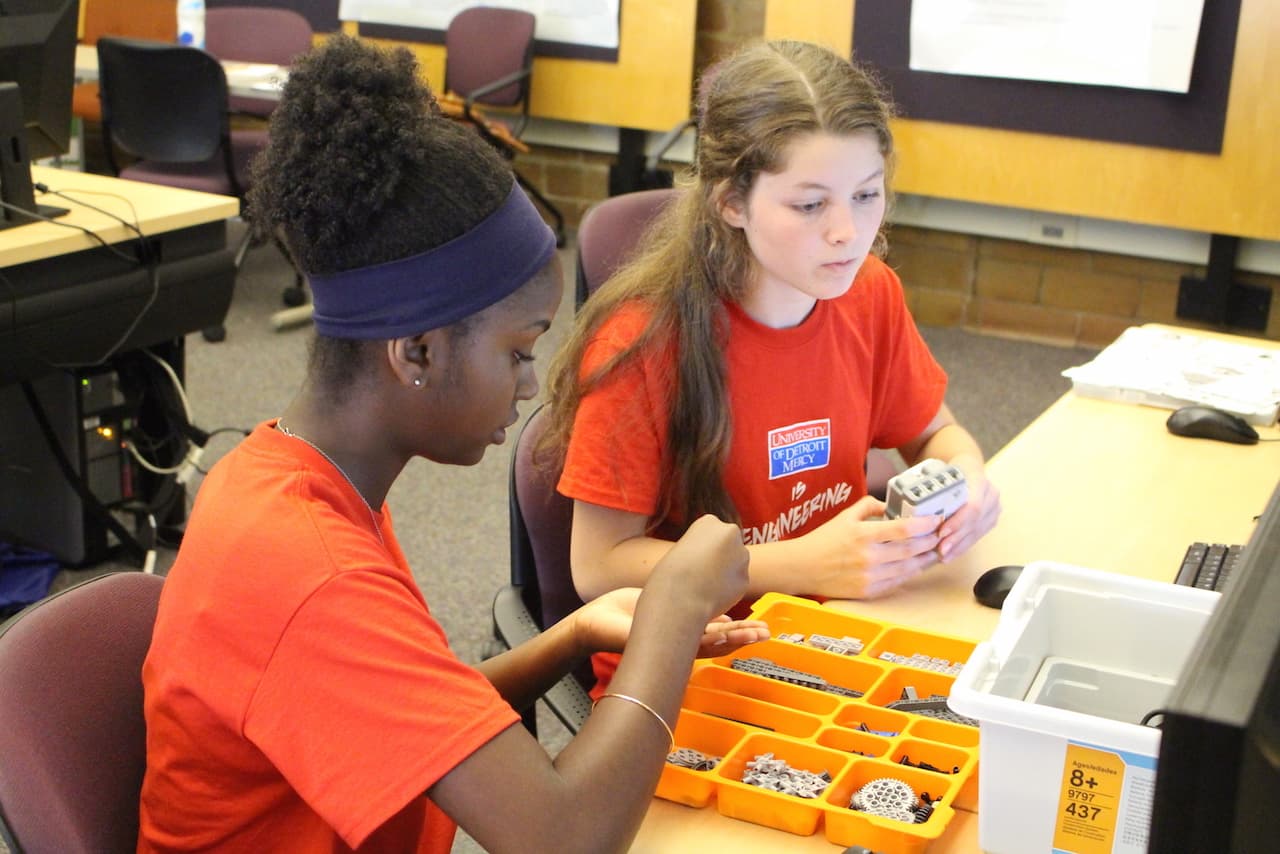 9th - 11th grades
Commuter camp
July 16 - 27, 2018
Are you looking for a unique, fun filled opportunity to stay on a college campus, engage in hands-on experiences similar to those of a college engineering student and obtain top notch instruction from an outstanding group of instructors with extensive backgrounds in engineering, technology and science?
Then STEPS Camp is for
you!
The STEPS (Science, Technology, Engineering Preview Summer) program is a two-week commuter program that introduces and encourages high school girls to pursue degrees and careers in STEM (Science, Technology, Engineering, and Math) fields. This summer program provides opportunities for broadening interest in STEM studies and career through fun and engaging hands-on activities, cutting-edge, relevant experiences.
Participants will be immersed in:
EV3 Robotics
Solidworks software
Chemistry
Physics
3-D design and printing
Environmental Engineering
Civil Engineering
STEPS is an opportunity for girls to learn more about what STEM professionals do, by working in group settings, to leverage teamwork skills as in real-world settings. In addition, STEPS targets leadership skills by giving the opportunity for each of the campers to borrow an EV3 kits for the year.  Interested participant will be given guidelines for starting a club, finding a teacher to mentor, etc. The hope is these clubs will then come back and participate in different robotics competitions. STEPS coaches and assistant coaches mentor the clubs, keeping in contact with the leaders and providing guidance.
Fee
Early Bird registration is $375 until May 30th; $425 after June 1
Requires a $50 deposit.
How to apply
The 2018 STEPS summer camp application is now open.