College of Engineering & Science
New Assistant Dean for Research & External Initiatives
Share: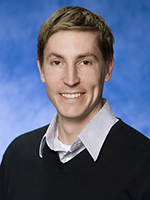 It is with great pleasure that Interim Dean Dr. Katherine Snyder announces Dr. Rick Hill, Associate Professor in the Department of Mechanical Engineering, as Assistant Dean for Research & External Initiatives.
Hill started in the position on June 1 and has already begun implementing strategies to support faculty with research and grant writing. 
His experience with industry (Lockheed Martin and Ford Motor Company), commitment to nurturing our critical industry and community relationships, as well as his successful record of grant writing and securing funding from industry partners will be of tremendous value to the College.
This experience, as well as his background teaching high school, provides important insight when communicating to a variety of populations the value and quality of our programs, projects, and research.
Please welcome Dr. Hill to his new role.
Share: